Krista was so nice to give me some lighting tips, but I'm confused about the term "catchlights". I asked about it on my CC thread, but I thought maybe I'd throw up a pic and see if this is what it means.
Is it the sunlight reflection from the floor in his eyes that is a catchlight? If so, how do you avoid that and get enough lighting? He was kind of angled toward the windows, though not directly.
TIA!
You ladies are great.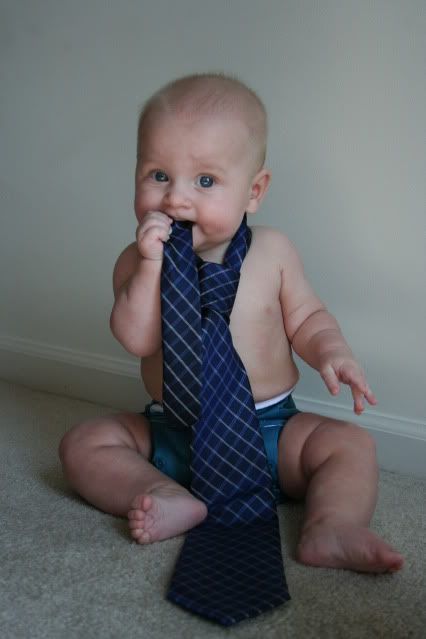 PS - I'm so mad. I forgot to check my ISO (it was at 800 from when I'd done a few practice shots in the interior of the house), so most of the "tie shots" of my DS are noisy.
I guess that'll get me to remember to always check it, huh?