This is exactly SOOC, just resiszed. No sharpening and forgot to watermark. I am annoyed that I chopped his toe, but the picture before he was SCREAMING!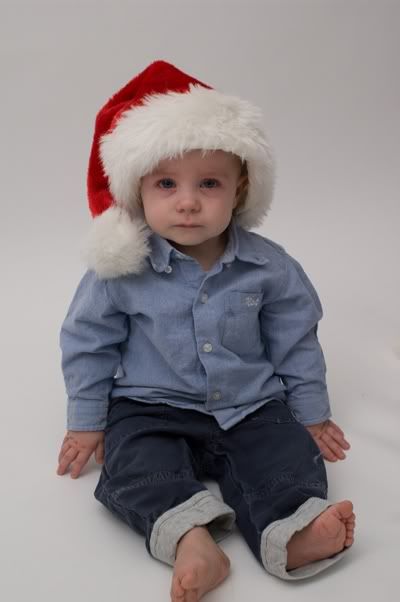 Here is an edit I did to try and make it look like he hadn't been crying, resized, no sharpening and again, forgot watermark. Does it look ok, I'm not calibrated. I want to use it for my parents Christmas card.
.
I actually really like the pic of him (mama goggles!) but am unsure how to crop without making it look too centered.
I hate to post & run, but it's just gone midnight and I really should be in bed. TIA!