Logan and I had our 'Fathers Day' shoot yesterday. The hat he's wearing is Carlos' fathers day gift from Loli. Overall, I'm pretty darned pleased w/ the results. I haven't done any wb corrections yet, just pulled the pics off the camera and uploaded. I'd love a little feed back on which you guys think are worth the time editing. I know some of the ones I like are simply mommy goggles.
All shots were taken at 3pm in full sun (*sigh*) with my 50mm at 100 iso. The heat and humidity were killer, so I only managed about 15-20 minutes for the whole shoot. Which I guess for Loli is actually a pretty long time.
1. f/7.1 ss=1/50

2. f/7.1 ss=1/50

3. f/2.2 ss=1/400

4. f/2.2 ss=1/250

5. f/2.2 ss=1/500

6. f/2.2 ss=1/800 [this is one of those mommy goggle shots, for sure]

7. f/2.2 ss=1/500

8. f/2.2 ss=1/400 [anyone know a good way to reduce the look of those cookie crumbs?]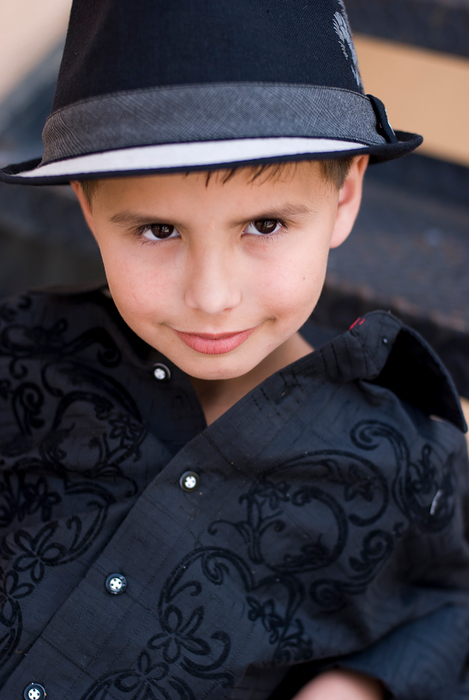 Like I said, I haven't started to edit these yet. WB is all over the place so I know for sure I'll be working on that. Plus, I have a few I want to try some conversions on. I was just hoping to get a little feedback before I start editing in earnest.
TIA,
GiGi