Last weekend, I was second shooter at a wedding, helping a photographer friend of mine. Here's a few shots from the event. I focused mainly on the guests, flower girls, jewelry and table settings (as I have a macro lens and my friend doesn't), while my friend did the formals and most couple shots.
I learned a lot from shooting this second wedding: 1.) Know your flash's capabilities. It can be your best friend in situations where lighting is poor and beyond your control. 2.) Weddings are not planned around your lighting needs! 3.) When doing jewelry macros, bring swatches of velvet or other interesting textures for background. Bring different colors to match bride's wedding colors, 4.) Bring a toy or something funny to whip out when the kiddos are getting restless and cranky.
Here's a few shots from the event. Feel free to comment. I'll be happy to look up settings for anyone who's interested.
1. Ring macro. The bride's colors were pink and fuschia, so my friend pulled out a pink stone to set the rings on.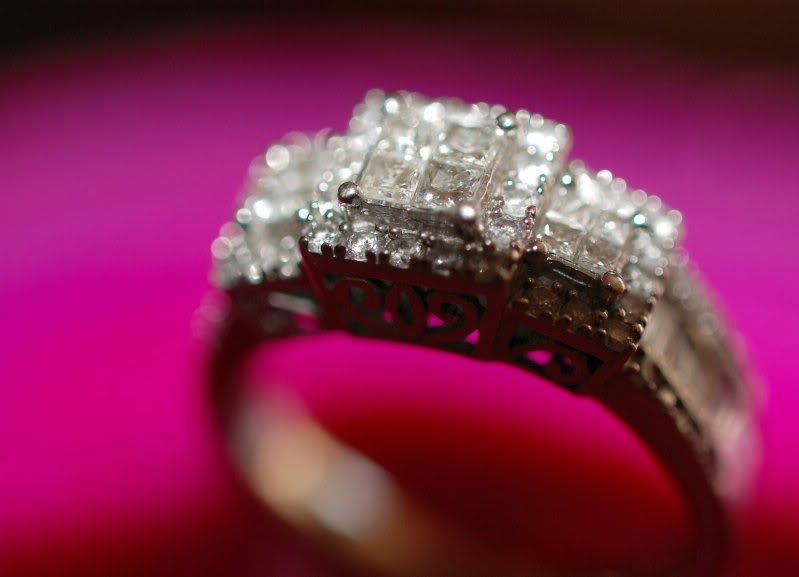 2. Dress detail macro.

3. Flower girls. 35 mm lens I think the older girl was self-conscious about smiling because of some teeth problems. The little one was overdue for a nap but was a trooper.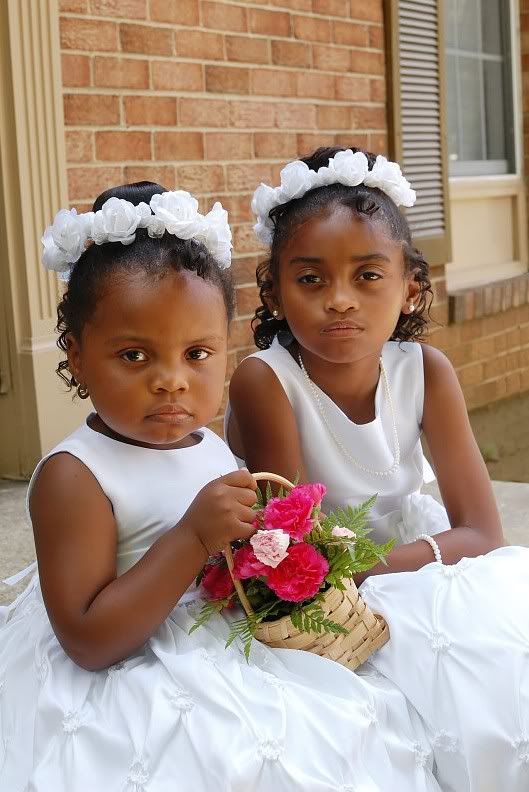 4. Contemplating. 35 mm lens. Should I lighten her face a little?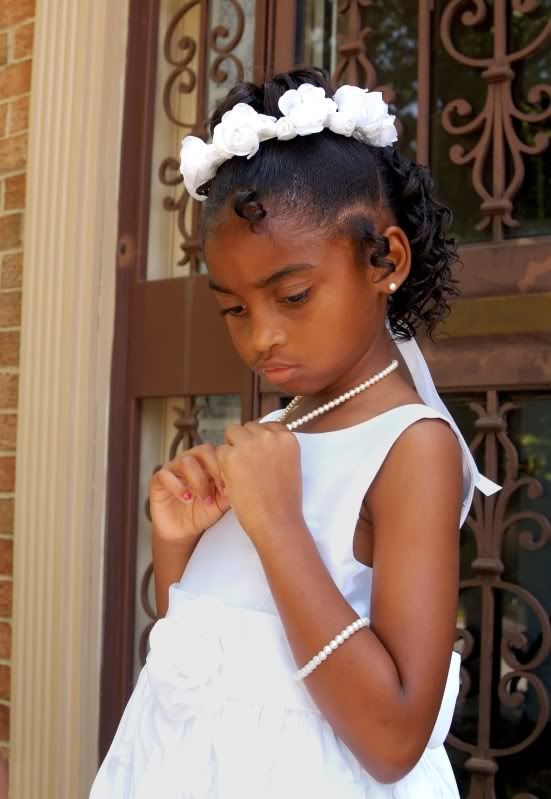 5. Maid of Honor behind Flowers. 35 mm lens.

6. Sleepy boy. 35 mm lens. SOOC. A little pin-lighty, but I love his expression!

7. Guests. I don't think these ladies could take a bad picture!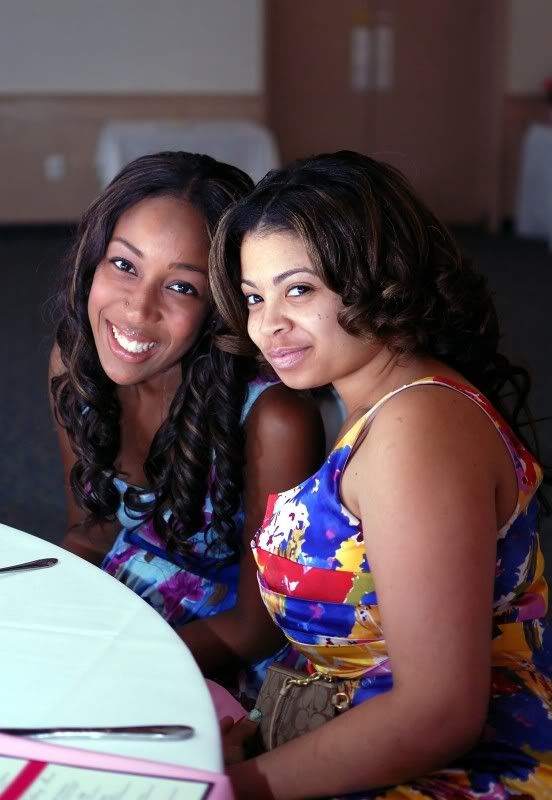 8. One of the bride. If I have time, I might clone out the hair from the people whose faces don't show. (My friend is doing all the editing for the couple, so I don't have to do it.)