Hi all. My name is Danielle and I have been interested in photography since middle school. I have never had any formal training, so whenever I get a really good shot it's pure luck. Lol. I have the gimp and paint.net for photo editing, although I don't know much about them either.
That is all about to change over the next year though. I'm so excited that I have finally signed up for a photography course at a local college. Photography is one of their continuing education subjects. To get a photography certificate you are basically doing everything you would to major in it, minus all the math, science, lit, history, etc. ( although since I already have a BA in PR, I should look into seeing what would be needed to have a double major...hm...) anyway. The first course starts mid Sept. I can only take one a semester, so it will take a while to get close to as good as all of you.
BTW I have an Olympus E-620. It's currently used more like a P&S unless I have it in one of the built-in settings. When I get to my other comp I'll post a few pics.
ETA Pics:
My DD

My DS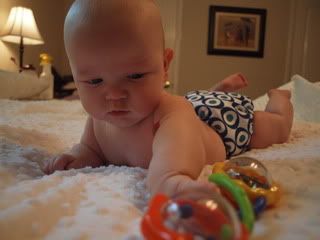 And this was one of the first pics I took with my camera when I got it Christmas 2009