Hi ladies! First off...wow, what talent there is here! I have been lurking for quite a while, and love love love looking at everyone's amazing work. I hope someday to be as skilled as many of you.
I thought I would introduce myself...I am Brandi, and I am a member of the Feb 08 and Sep 10 birth boards here. I started off with a Lumix P&S when my DD was born, and found that I really loved taking pictures! Not just of my kiddos, but they are my favorite subjects, for sure!
Anyway, I am nowhere near where I want to be, but I do have a strong desire to learn. I received my Nikon D5000 for Christmas last year, and after 11 months of "playing around" with it, I am actually taking some photography classes starting this week. I'm hoping to be a regular poster here...just as soon as I get up the courage! Anyway, just wanted to say hey...it gets kinda lonely just lurking!!
Here are a couple of my kiddos from last month...Camille (Millie) is 2.5 and Miles is 2 months. These are not necessarily for CC, just for introduction, but if you see anything you'd like to point out, feel free!
Camille at the pumpkin patch:

I used this for Miles' birth announcement...I've already learned so many reasons why this is not good, particularly the crop, but I liked it.
My princess on Halloween...oh how I wish the focus and light were better here: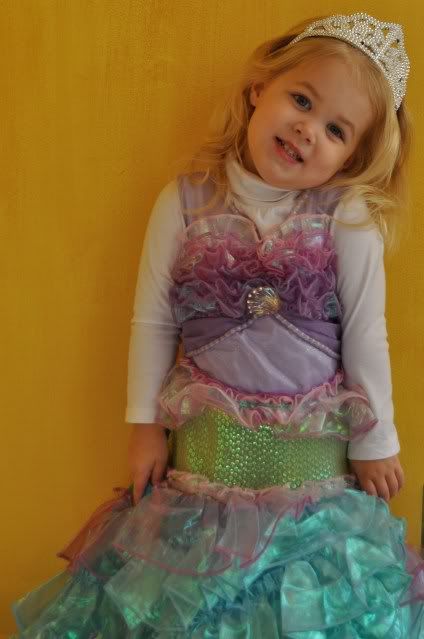 Just a snap of my two loves: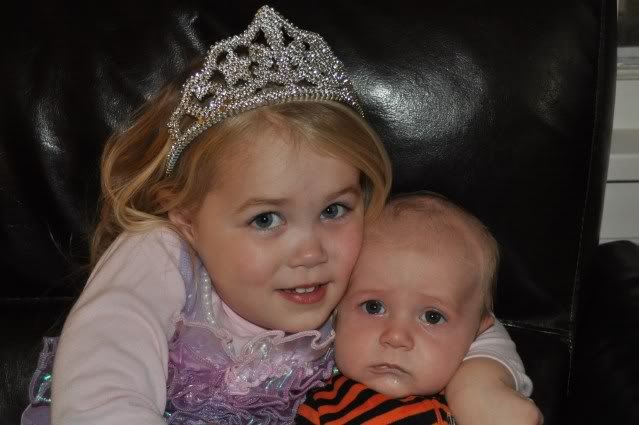 Thanks for looking, and thanks for letting me lurk! I look for new posts from you talented ladies every day! Millie loves looking as well...she asks to see the pictures!