Here's some shots I got this weekend.
#1 Nikon 60mm macro, 1/640, f/3.5, ISO 400
Hippodamia convergens - Friends of mine ordered a package of ladybugs to eat the aphids in their garden. Despite my friend putting them in the fridge beforehand, these little buggers were fast moving and hard to shoot!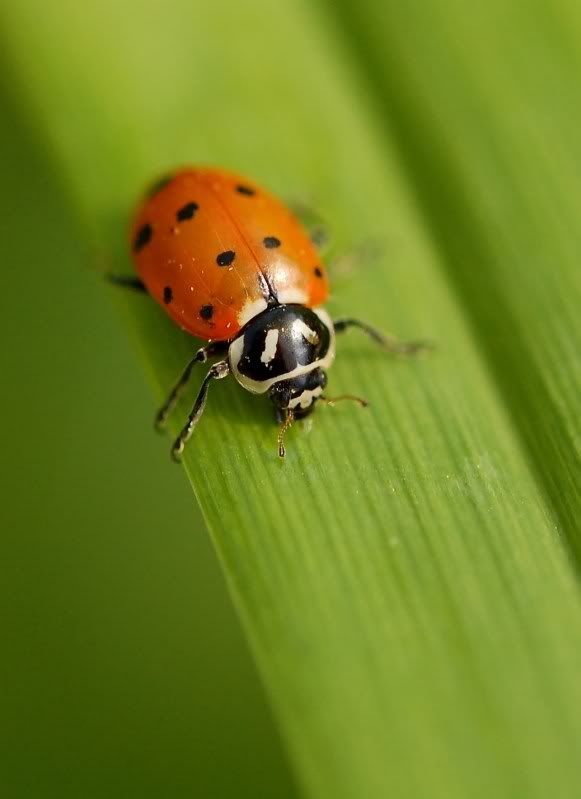 #2 Nikon 60mm macro, 1/500, f/5, ISO 400
Garden slug--not sure of species (Amy?) This is a common slug that my son found under a rock. It was about 1/2 inch long. It preferred the dark and kept moving to the underside of the leaf. I used the on-camera flash for this one. Are the white, shiny spots objectionable. I almost never use the flash, but I kind of like this shot.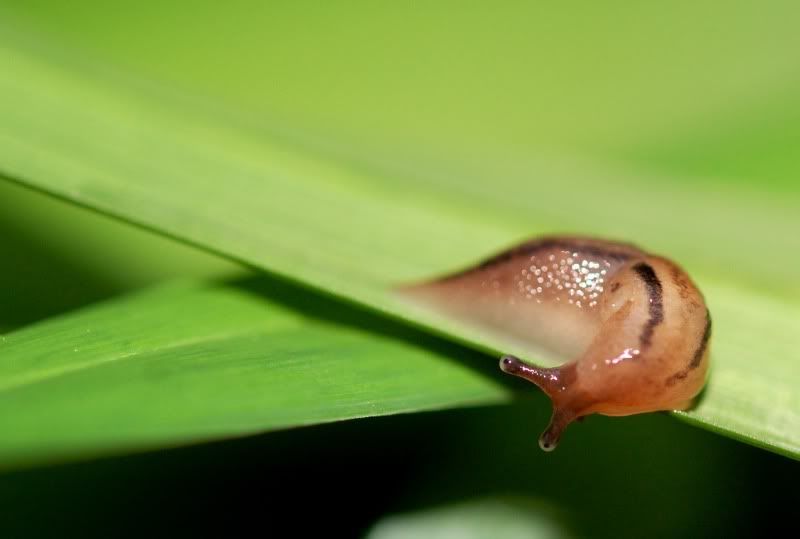 #3 Nikon 60mm macro, 1/640, f/5, ISO 400
A teeny-tiny snail--it easily fit on half of my pinkie fingernail.