My name is Lindsay and I have been lurking here since I got my first big girl camera for Christmas, a Canon T3i. But I really know so little about photography that I don't have much to add other than, wow, neat, awesome, etc. I have been doing a lot of reading and watching videos, but mostly I am just taking pics, adjusting, taking pics, repeat. So here I am, trying to learn about photography and take some really nice pictures of my kids.
Here is one that I took that I like of DD1
1/50 4.5 iso250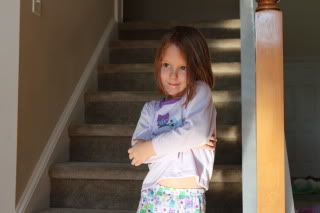 I have no software to mess with the pictures after I take them, but after going through the almost 200 I have taken since I got the camera, that is the only one that I like enough to post, I guess I can wait on that aspect. I look forward to learning from everyone and seeing all the awesome inspiration you guys post every day.