Some of these shots I like okay, but I wasn't ecstatic when I downloaded and started editing them. I need to learn some more advanced editing techniques. For instance, I can't figure out how to skew an image while keeping the same background (using Gimp).
Your feedback is welcome and encouraged! Thanks!
1. Monarch catepillar (60mm macro, f/5.6, 1/250, ISO 400 Note: It was in a shady area, and I had to balance myself on an uneven surface--would have liked to use a tripod)

2. Dragonfly (species?) (55-200mm zoom, f/5.6, 1/250, ISO 400, matrix mode)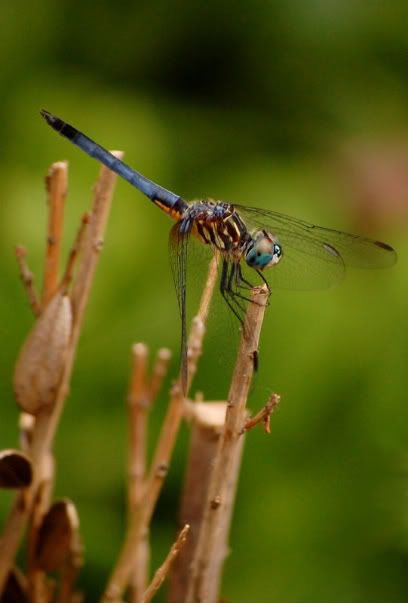 3. Dragonfly. Another crop; I wanted more details on the bug but am not sure about the crop. The rule of thirds is hard with bugs--too many wings and legs you have to avoid chopping (same settings as above)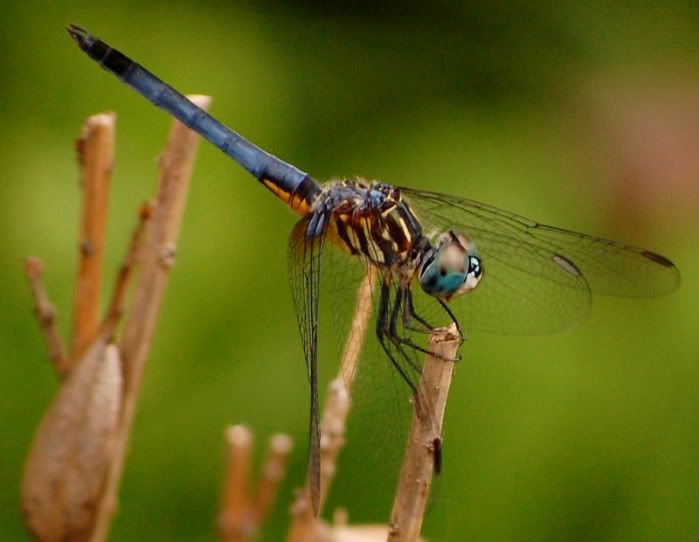 4. Butterfly drinking nectar. A little oversharpened. I was also playing with contrast and color saturation. (55-200 mm, f/5.6, 1/250, ISO 400, matrix mode)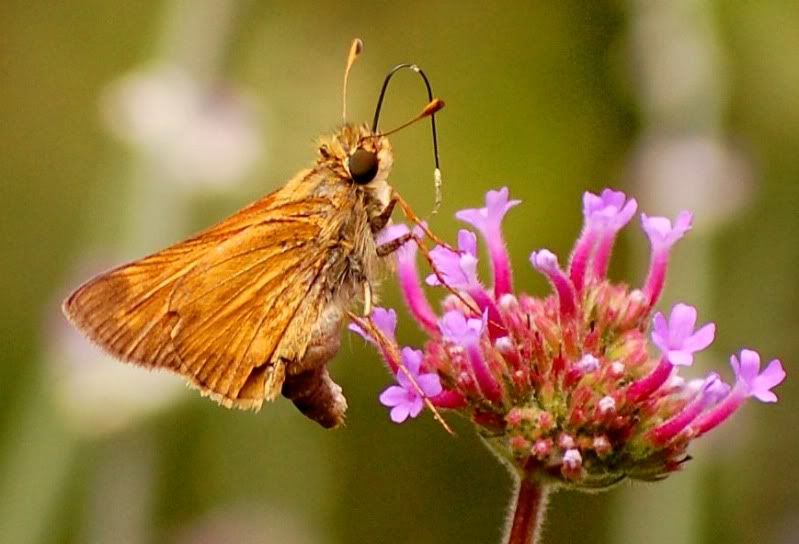 5. Flower from Dominican Republic. Probably my favorite of the bunch (60mm macro, sorry accidentally deleted setting info)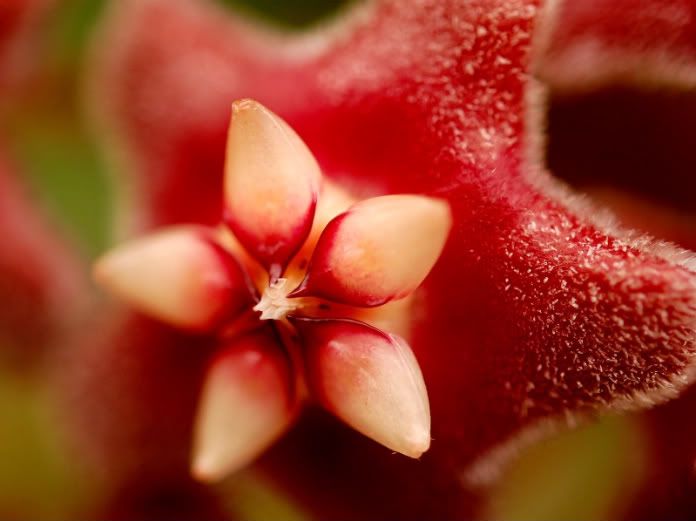 6. Statuary and bell in garden. (55-200 mm, sorry, deleted settings :()

7. Wild berries. I liked the striated bokeh. I saved a copy with berry edges uncropped but like this one better. Opinions?