I am always outside taking pictures of Jazz. Jazz is older than Chyenne so they dont always play alot but she has seen Jazz and I outside taking pics and she will always come by to watch. Yesterday I told her to run home and ask her dad if I can take some photos of her. He said yes so I pulled her inside threw some curls in her hair and off we went. I dont know who was more excited. Me, to capture those freckles or her to have the spotlight be on her for once:)
Here are some images unedited. I went into the studio for 6 hours the other day to learn photoshop! I CAN'T BELIEVE how many steps I try to go thru on my own and he just hits a few buttons and out comes the perfect shot! I will sit and paint an entire shirt to adjust the color and then he shows me the little eye dropper tool!:bangheaddesk:
Anyhow I am waiting till I go in again to edit these shots with him side by side so I will post the edited ones on wednesday:)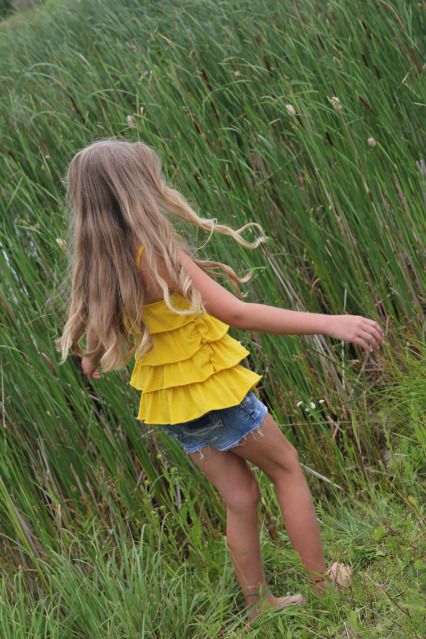 Is this pose too much for a little girl or is it okay?