Below are a mix of nature shots I took yesterday and some pics from Santo Domingo, Dominican Republic, that I took a couple of weeks ago. I'll I'd appreciate your CC!
Sorry I don't have complete setting info, but I'll be happy to retrieve if anyone has questions.
1. Eastern Amberwing (ISO 200, 60mm macro lens)

2. Eastern Amerwing - I love this guy! He looks kind of like a little pug!

3. Train (ISO 200, 55-200 lens) - I'll post more train shots as I edit them. This old engine was stopped along the tracks on the military base where I work yesterday. I couldn't resist getting some shots of it.

4. Maiky, a Dominican friend (ISO 400, 55-200 lens, taken about 5p.m., after a rainstorm; overcast skies) I played with the eyes a little because they looked a bit "hollow. How is the color?

5. Colonial Zone, Santo Domingo, detail from an old window (ISO 400, 55-200 lens). I like the colors but had to play around with the composition because it didn't have a strong focal point. Thoughts or opinions?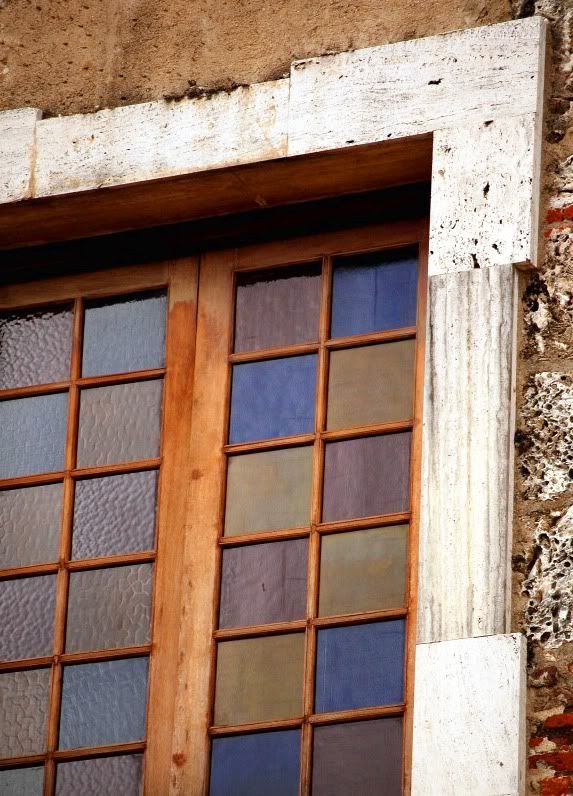 6. Santo Domingo restaurant. I couldn't resist photographing this adorable little girl! I used my zoom in order to be unobtrusive.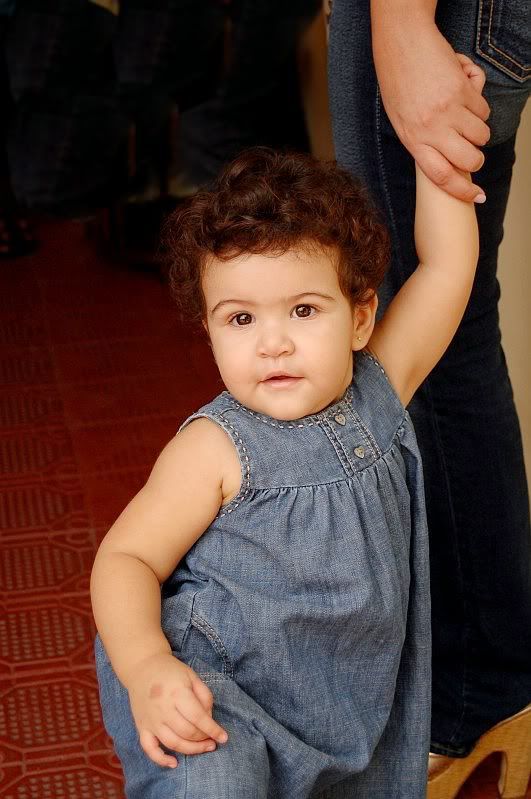 7. Old fortress/museum in the Colonial Zone. I like the texture and elements in #7 and #8. Having chickens and peafowl running around the grounds of a public museum with an employee's motorbike against the wall is so Dominican! I wasn't 100% satisfied with the composition in #8, so I did this crop. Also, I bumped up the contrast and color to give it a more "artsy" feel. What do you all think?

8.

9. Young Dominican guy on motorbike, Colonial Zone. This picture has a historical reference. The photos on the background wall are of two of the Mirabal sisters. There were four sisters born in the 1920s to a prominent Dominican family. Three of them joined joined in underground attempts to overthrow the dictator Trujillo. Their code name was "Las Mariposas"/the Butterflies. Coming back from a visit to see their imprisoned husbands, their jeep was ambushed by Trujillo's hinchmen, and they were murdered. Anger from their murder helped spark the revolt that led to Trujillo's assassination a year later. The boy's eyes in the photo look a little pin-lightish, but I didn't use a flash.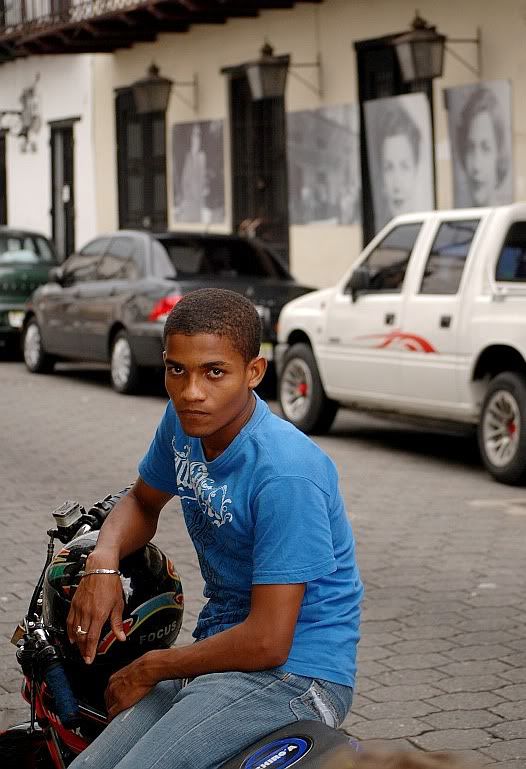 10. Windows, Colonial Zone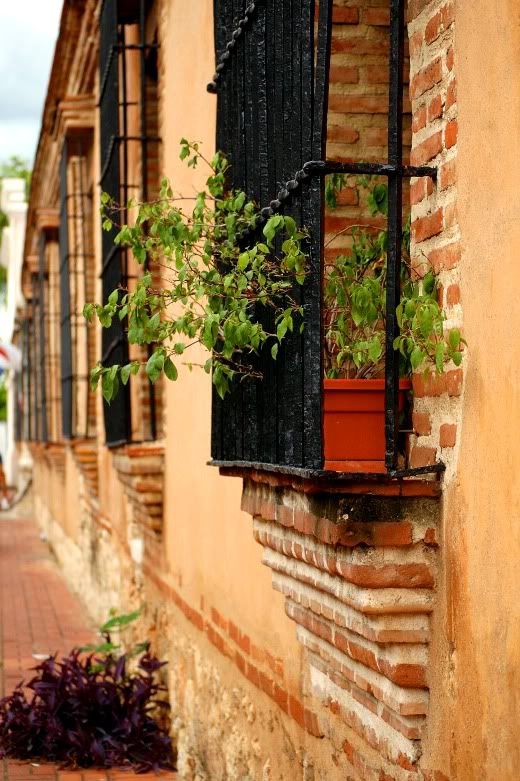 11. Tia Felicita, DH's aunt. This is really more of a snapshot, but I like included it because of its Dominican elements. The iron grill on the front of the apartment is typical as it adds security but lets cool air come through into the sitting room. Calling up to the person you've come to visit--the "Dominican doorbell" is also very typical!

Thanks for looking!