I'm sorry I haven't been around to post and CC much lately. I've been sooo busy. Today I did back to back to back appointments. Literally. One walked in before the other had quite finished getting stuff together to leave. I'm certainly not complaining on a business level, but it's really exhausting and I have NO free time. But it's all good - I'm sure things will slow down after the holidays.
Anyway - this guy was the middle session of the day. I had so much fun with him and want to get him back here for more LOL!
I don't think I've ever seen hair quite this red (or should I say orange). So much fun! And he had the personality to go with it. It's all coming off pretty soon and his mom is dreading it. I don't blame her!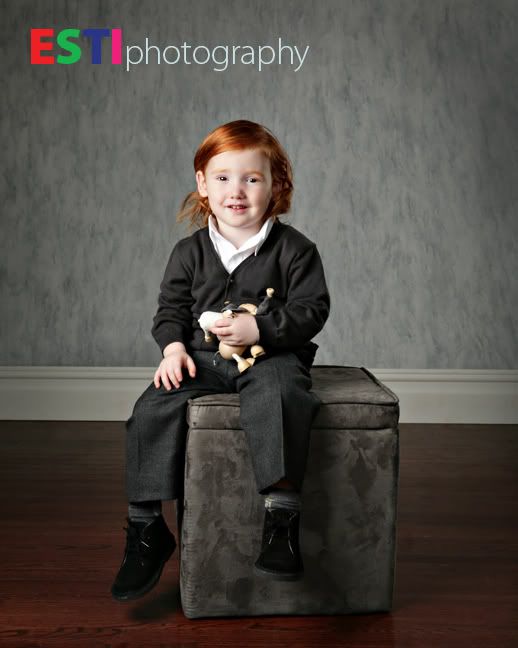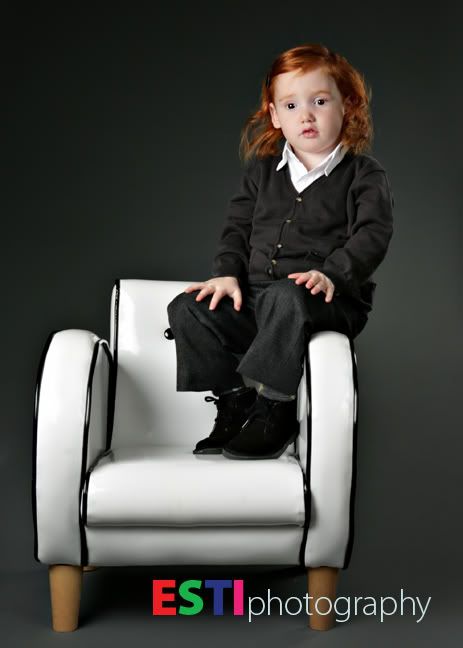 I have a whole series of fun stuff like this. He was peeking over the chair and then hiding. Definitely collage material.

These are not as hot in full-size as they are showing up here.