You guys might remember this girl from an MMA shoot this summer (she's going pro in Januray!). Now she is graduating college (TAMU - whoop!) and will be heading to medical school next fall (smart, beautiful, and has an awesome right cross - what a combination!).
ANYWAY ... she asked me to meet her on campus for a few quick shots in the hopes we would get one she could put in w/ her graduation announcements. The wind was blowing SO HARD and it was really too cloudy and cool for the skimpy little dress she wore, but we did the best we could. She also was only doing this b/c her dad wants the photos and I think you can tell in some of these - natural smiles were hard to come by. I think she feels more comfortable in the MMA ring (where I couldn't get her to stop smiling this last summer).
All shots were taken w/ my 50mm at 200 ISO. I attempted to use my speed light for fill.
1. f/2.8 ss=1/80

2. f/2.8 ss=1/60

3. f/2.8 ss=1/100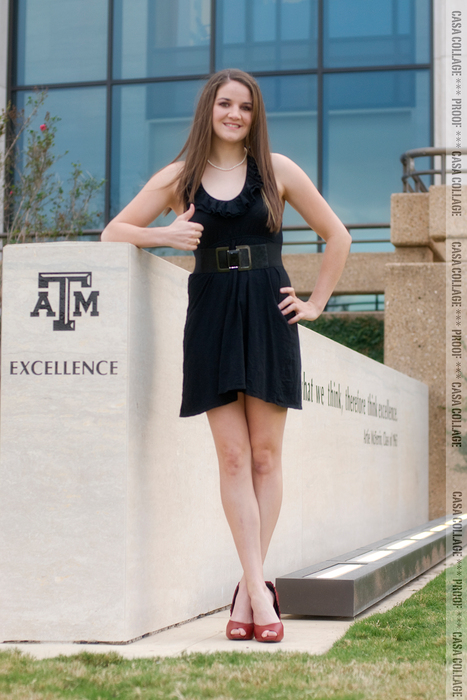 4. f/2.8 ss=1/100

5. f/2.8 ss=1/100

6. f/2.8 ss=1/100

7. f/2.8 ss=1/100

I know this is a lot - so don't feel like you have to comment on all of them, but if you could pick a few, I would really appreciate it. I am going to be taking more of her and her family on the day of graduation as well, so I'd really like to take back any suggestions for that day.
TFL!
Best,
GiGi