Okay, if I'm going to be getting more involved with this board, I need to warn y'all that I have a habit of taking LOTS of bug pictures, mainly because my son loves them, so they're a part of my life whether I want them to be or not!
And...spiders can be beautiful. This is a green lynx, she is a good spider because she kills and eats wasps, bees, hornets, etc. I found her in my lavender. CC please!
1. SS-1/500 ap-2.8 ISO-200 (all taken with my 100 mm)

2. SS-1/640 ap-2.8 ISO-200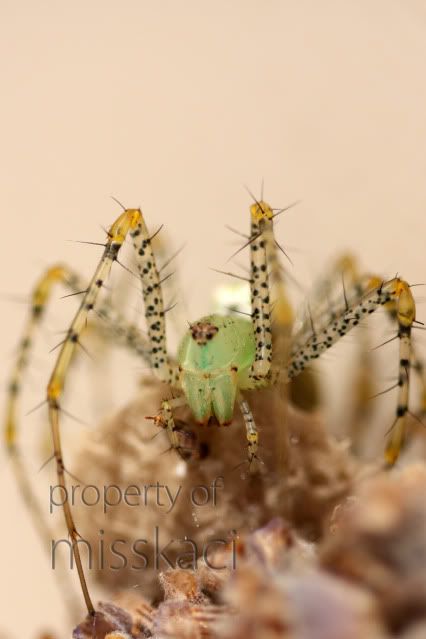 3. SS-1/2000 ap-2.8 ISO-200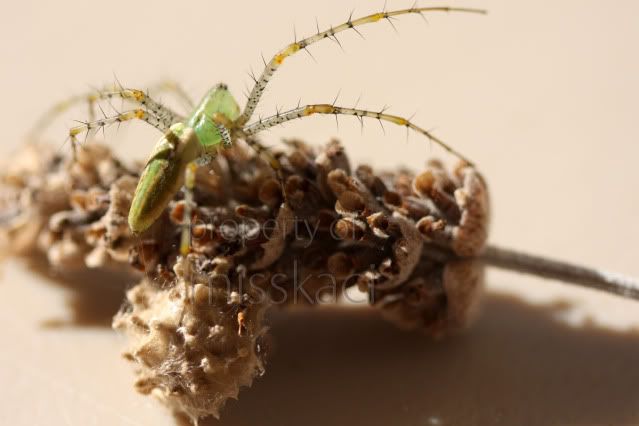 On a side note, that little spiky ball thing on photo #3 is her egg sac and she was dragging all over the place with her, and if I got too close to it she would throw her legs up at me! Sorry I'm getting all nat geo on you guys, but it was cool!