I haven't posted in a while, mainly because I haven't had anything I thought worthy of sharing. It's been so windy this spring that it's been nearly impossible to do any macro work. I finally got out yesterday afternoon and got a few decent shots. This amorous tiger beetle couple sort of fell onto the retaining wall next to the sidewalk where I was walking. I think they're such beautiful insects!
1. Nikon 60mm macro, ISO 800, 1/500 sec, f/8

2. Settings same as #1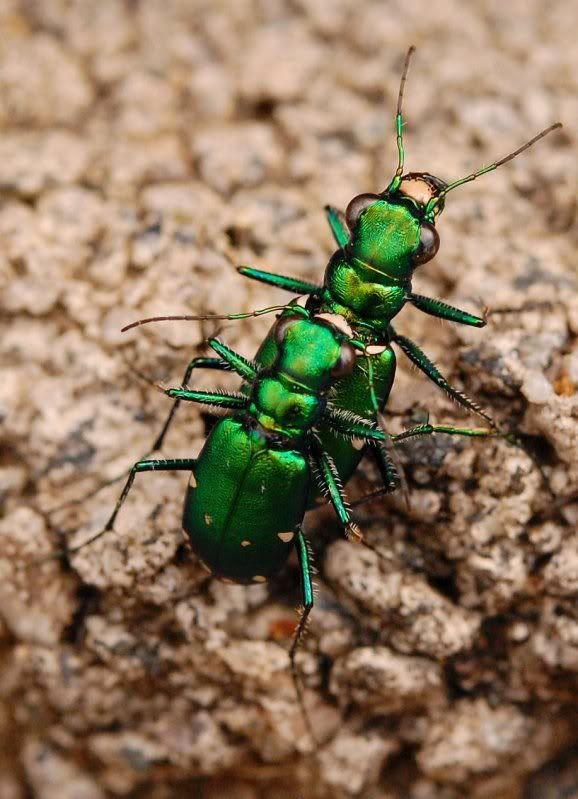 3. Nikon 60 mm macro, ISO 800, 1/400, f/5.6
No need to CC this one--it's got some technical/editing issues. The spider is on a buttercup petal, so he was tiny. Amy--do you happen to know what kind of spider this is? It looks to be in the crab family but doesn't look like the yellow crab spider.