I'll do a little update, one at a time
Oliver
I can't believe how quickly this boy is growing! By my home measurement, he's 26" and 17lbs! It amazes me, even though my other two were bigger.
He loves his jumper (mostly plays with the toys) and his exersaucer. He adores his big brothers and smiles and "talks" constantly. I just wish his sleep would get better again. He hasn't given me more than a 4 hour stretch in a week. I miss my 6-8 hour stretches!
Some recent pictures:
getting very big for his bouncy seat

he loves sitting in his bumbo at the activity gym

so happy

what a big boy! (I can't believe he still has his hair! His brothers were bald by now)

Alex
He's two! I can't believe it. He's 34lbs 10oz and 36 1/4". His head is now 99th percentile! He loved his birthday, except the cake. he had fun choosing it, but didn't want to eat it. Last night he ignored a slice and chose to finish off his broccoli from dinner instead. :doh: I guess he didn't get my sweet tooth! His favorite gift was a harmonica. He's been playing it constantly (and not terribly, either). He also loved his books and cars.
some pictures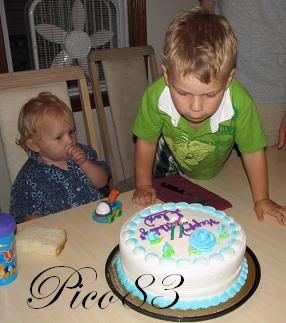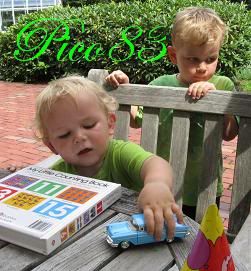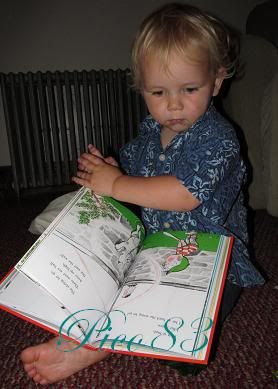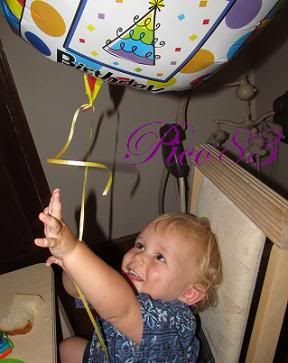 and, since he was born at a reasonable hour, here are "birth minute" pictures
birth

one year

two years

Raymond
Oh, Raymond. The boy is funny, sweet, helpful, smart, and infuriating. :rolleyes: Yesterday he decided he wanted to only call DH and me by our first names. All day. He's been dressing himself recently, and his sense of style is... well... unique.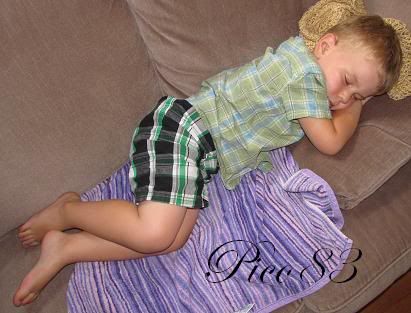 His imagination has taken off recently. He loves playing dress-up, and wants to climb every tree he finds (in this one his feet were maybe 8" off the ground)

By my home measurements, he is 42lbs and 42", but I could be off on either number.