Well, Sunday is Mothers Day here in the UK so i have decided to make a happy post rejoicing in my children!
It's got a ton of pictures on it and a million happy memories for me, so thank you for looking and sharing them with me.
Zane

My beautiful boy was sent to us in January 2006 when i got my BFP! I was over the moon after trying for 7 months!!
My first belly pic i was convinced that i was enormous!
This was the first gift we were bought and it was from Scotts mum and dad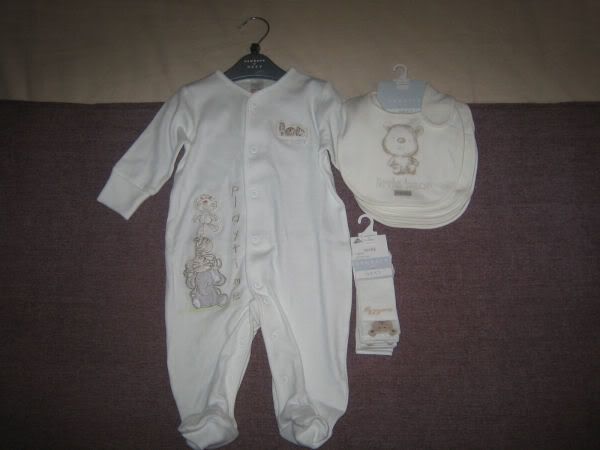 By 14 weeks i had a cute pooch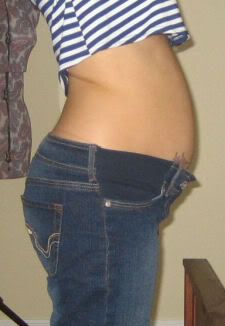 The dating scan showed that 'bean' appeared to have a moustasche and beard, like my dad!
I found the heartbeat on my doppler!!!
I bought a new posh frock to wear at the summer conference at work
At 20 weeks i had a nice belly and we found out it was a BOY!!! We really wanted to have a boy first and then a girl, so we were really pleased, although we would have been happy with a little girl too.
I discovered a chin pube! Never had a hair growing out of my chin before - darned testosterone!!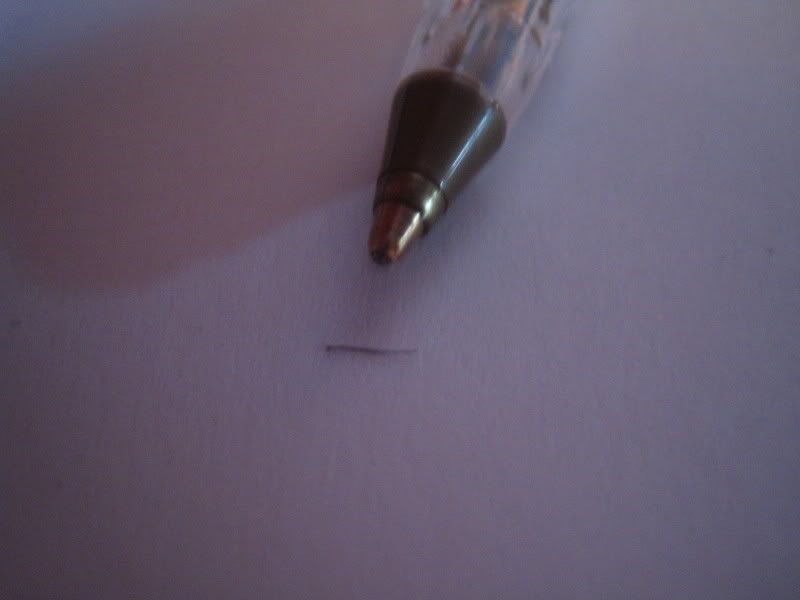 My sister and I at mum and dads house. I was 24 weeks
Starting to look tired, but WOAR a big belly at 31 weeks!
My friends threw me a most excellent baby shower and i had a huge laugh!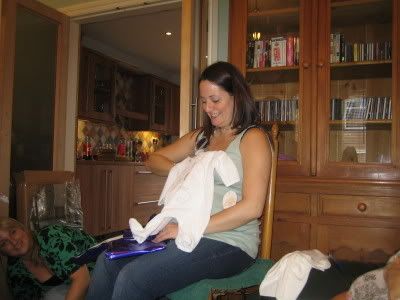 Had another scan at 35 weeks. Oberon was looking like a proper little boy!!
Went onto maternity leave from work and got a nappy cake and card
Sarah's eye view...
38 weeks massive!
I adore this photo of Dad and me!!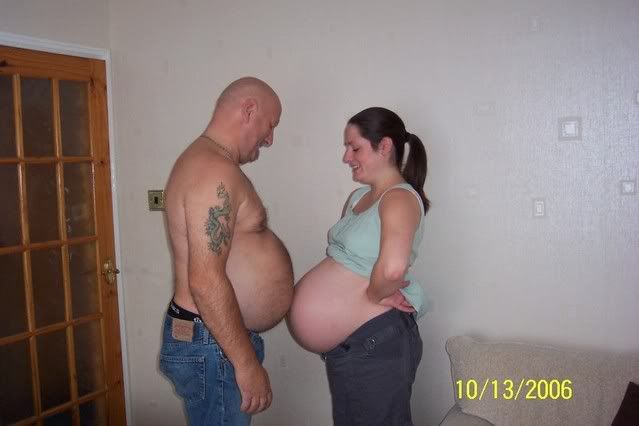 Our beautiful boy! Perfect in every single way.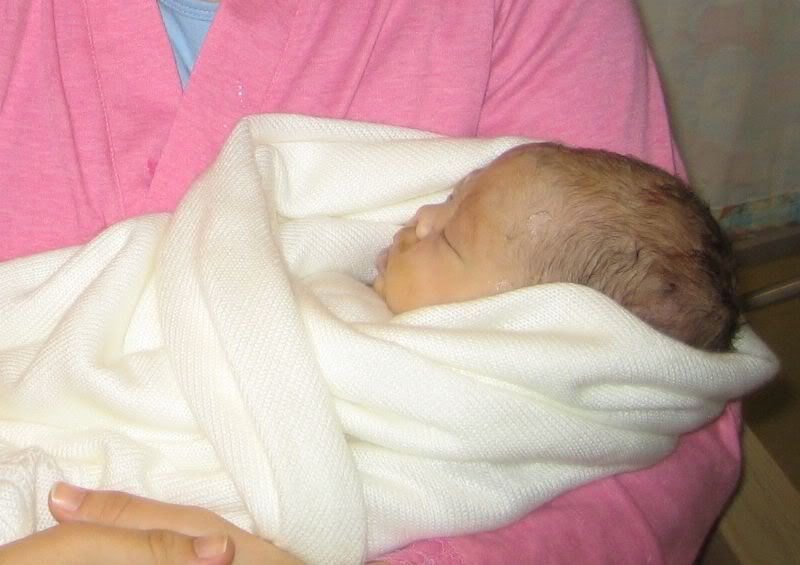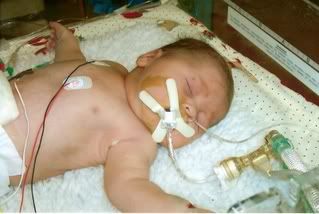 Ada
We were pregnant again six months after loosing Zane!! YIPPEE!!!

Could it be...?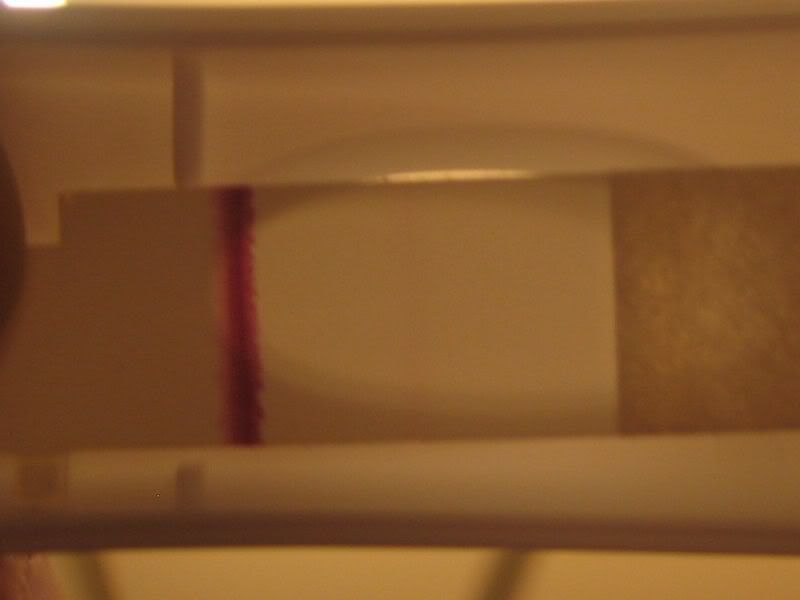 Can you see it...?
Oh yeah!
Just making sure...

Suck that belly in Sarah! (I had leftovers...)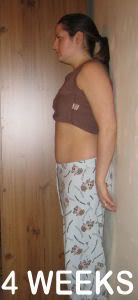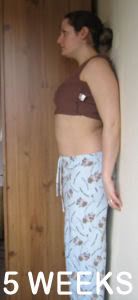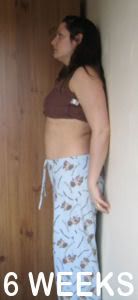 Our first glimpses at Vegas!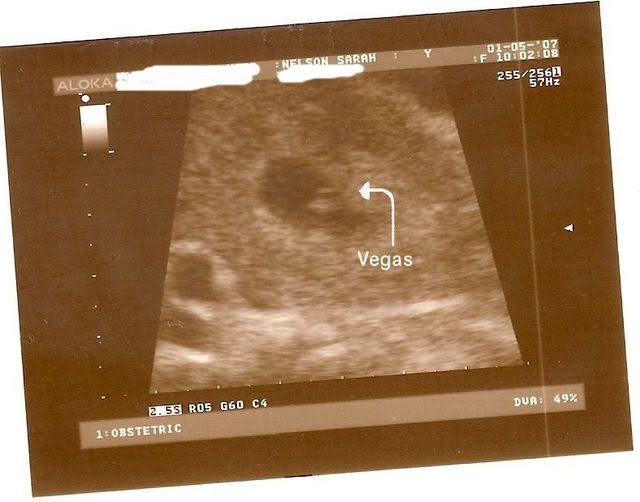 I was nine weeks pregnant at our wedding party.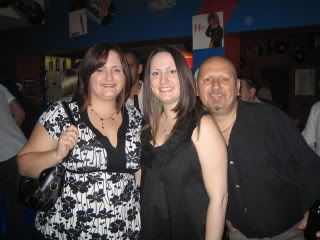 Still sucking in!!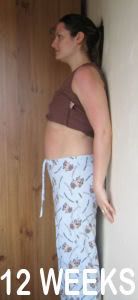 Vegas waving at us!
Intelligender say boy...?
Hmmm....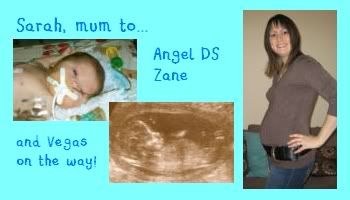 At Scotts sisters wedding, 16 weeks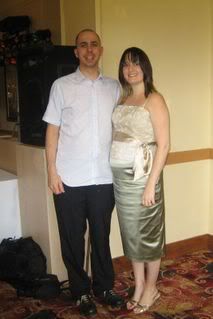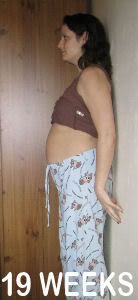 20 weeks! It's a GIRL!!! YEAH!!! :jumpingbeans: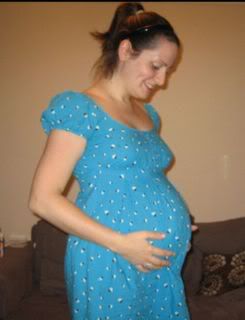 Meet up with the Preg.org UK board girlies!!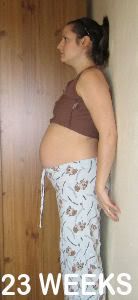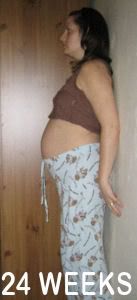 Our perfect little baby girl.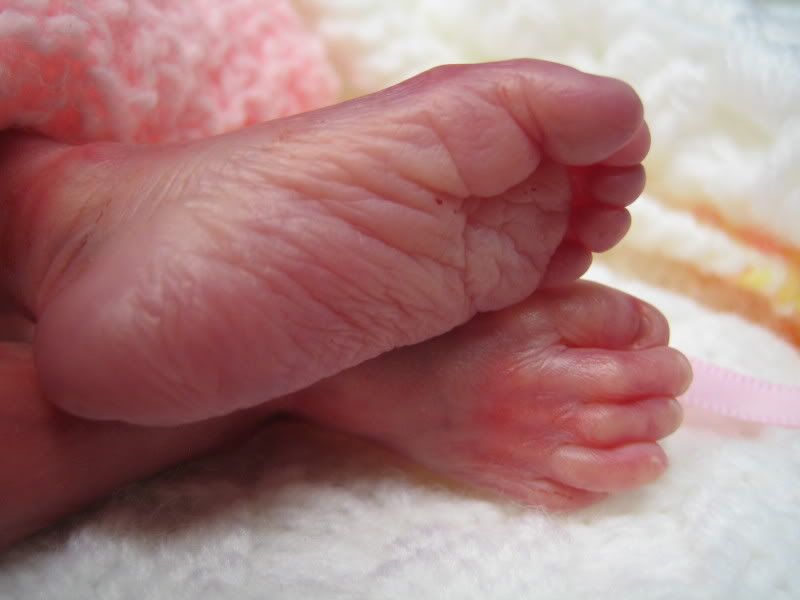 If you made it this far thank you for looking. Happy Mothers Day to all of the mums out there, but especially the ones with empty arms and angels. May all of our dreams come true soon. :giveflower: