Hey guys.
I'm sorry i havent been here much since the weekend, i started back at work this week and i've had visitors on an evening, so not much chance to get online and post. I have been lurking here and there though.
I just wanted to make a post in remembrance of my Grandma Joyce. She was my mums mum and she passed away quite suddenly two years ago this monday just gone (7 Jan).
My best memories of her were her awesome Sunday dinners, her dressing up clothes that she gave my sister and i, the cartoons she used to buy for us all to watch on video, her back bedroom full of crap she used to hoard, when we used to visit her in the bakery she managed when she was working, trying to pull open her little finger cause it was siezed crooked, her collection of 5p's in a house shaped money box, her sharing memories of when she was younger and how things used to be, all the ornaments and gnomes she used to have in the garden, how weak she used to like her tea, when she hugged me after i told her Scott and i were trying for a family. So many things.
She was a wonderful lady and i miss her very much. I know she is taking good care of Zane & Ada for me until i meet them all again.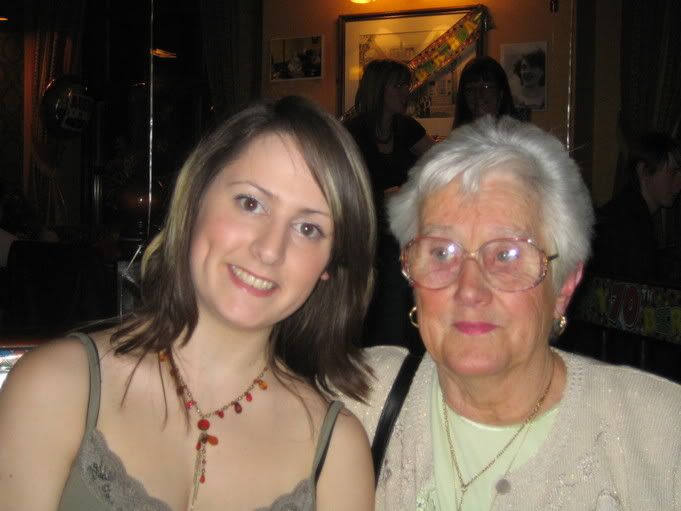 Sarah. x