We named our son Lucas Robert K. Lucas means "bringer of light." Robert is after Allen's friend Mr. Robert who has passed on.
Yesterday, we had a burial for Lucas. We decided we wanted to do it with just our family and my Mom, who was visiting (she flew back home this morning). The intimacy was perfect for our family.
Before the burial, Allen and I took some time to view Lucas' body, take pictures, and say goodbye. I know that Lucas is no longer in his body, but it was still tough letting go and putting the lid on that box for the last time. I cried and Allen held me. At the same time, it felt good to surrender all, to let his body go, and to know that it would be in a peaceful place. As a Mommy, I wanted that for him. I know that he is already at peace with God and his body deserved a peaceful place, too.
Lucas' body remained in the box it's been in since after he was born. We found a white baby blanket that had a teddy bear on it and read, "God bless this child." We also gathered some items to place in a large Ziploc bag to bury him with. Will loves to play with water bottles. He's always been fascinated by them (
), so we took a water bottle and each of us wrote a note to Lucas that we put in the bottle. I gave Lucas one of the agendas from the last violin lesson I taught before Christmas (when I was still pregnant). We also found a stuffed teddy bear blankie that we put in the bag. Allen threw in some suckers because he said that every kid should have candy (
). The white blanket wrapped Lucas' box and the Ziploc of our gifts up into one little bundle. Allen dug a hole with the post hole digger that was the right size. We all sang, "Jesus Loves Me," and then the theme song to Veggie Tales. I cried a little during, "Jesus Loves Me," but we all laughed during the Veggie Tales theme song. That's Will's favorite song and so we wanted to share it with Lucas for his burial.
I thought I would be a mess during Lucas' burial but I was not. I cried a little but I did not want his burial to be doom and gloom. I wanted it to be appropriate to a kid and more like a homegoing than a funeral.
It was a beautiful day. The sun was shining. There was a light breeze. It was a bit chilly, but really, it was perfect. His spot in the yard will be right inside the corner of the backyard fence that we're going to put in. It's a pretty place and the soil there should be relatively easy to plant a garden in when the weather allows.
I am dreaming of having lots of flowers that will come back every year and also some evergreen so that even in the winter there will be something there. It would be kind of special to decorate the evergreen with Christmas lights next year.
I am glad that Lucas' final resting place is at the house. I feel like it's a peaceful place where we can go and visit and someplace where I can go and pray and spend quiet time. I'd like to get a bench out there, too.
God's presence was real to us during the burial and it was in a way that lightened our hearts. The children shall lead the way
.
I am enclosing some pictures here. After we had to freeze Lucas' body to preserve it until we could do the burial, his appearance really changed. I'm not putting pictures of his frozen body here because I want to remember him as alive and his beautiful little features as I first saw them (even though he was at that point not living). I don't mind sharing pictures of him, though, if you contact me privately.
This is the last picture of me pregnant. My bump was really showing but you can't tell by the picture. That sweater was a Christmas gift from Allen. I love this picture because I feel like it is a living picture of Lucas.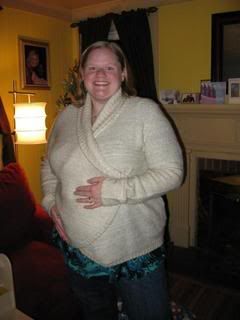 Here are some pictures of the things we buried with Lucas' body...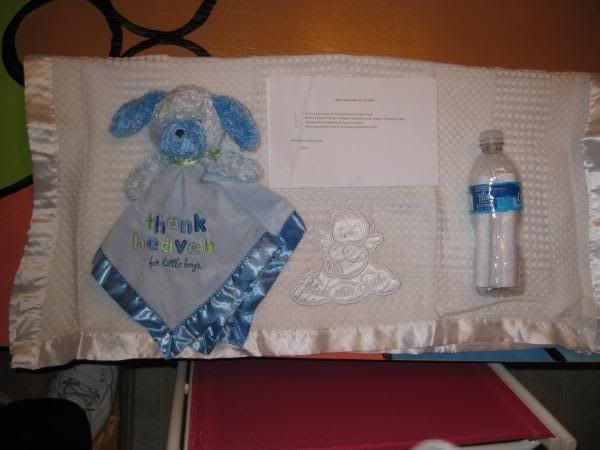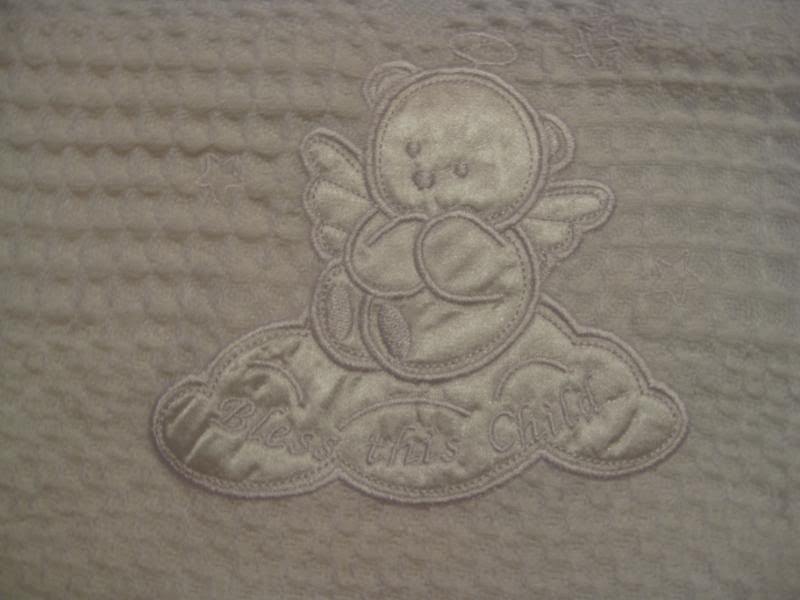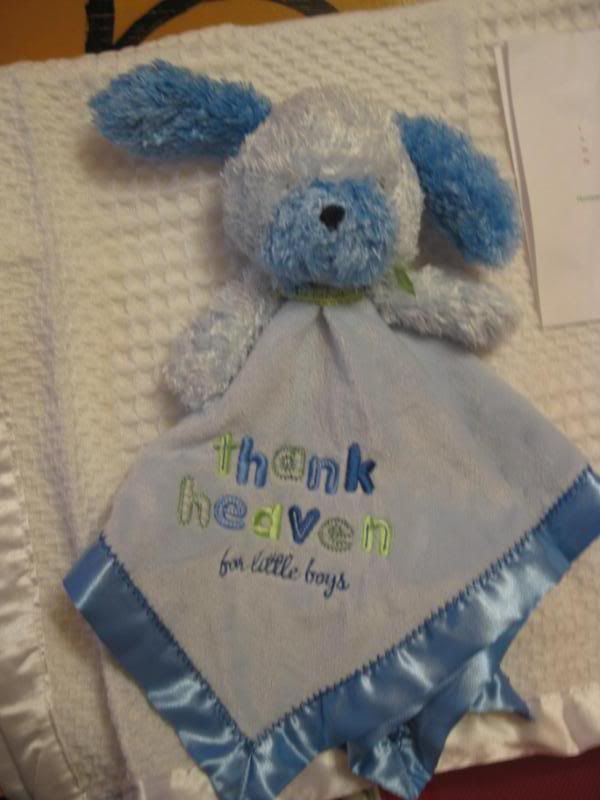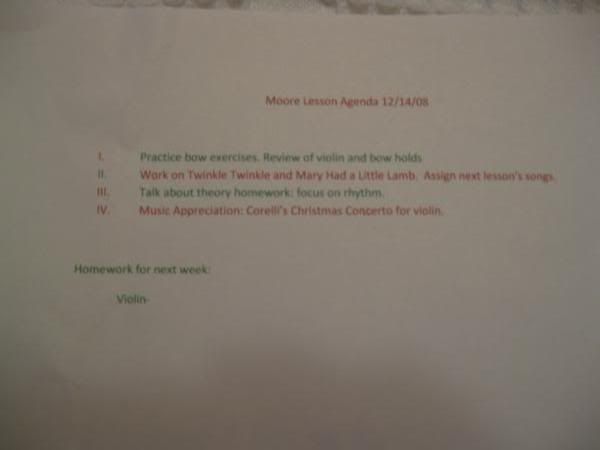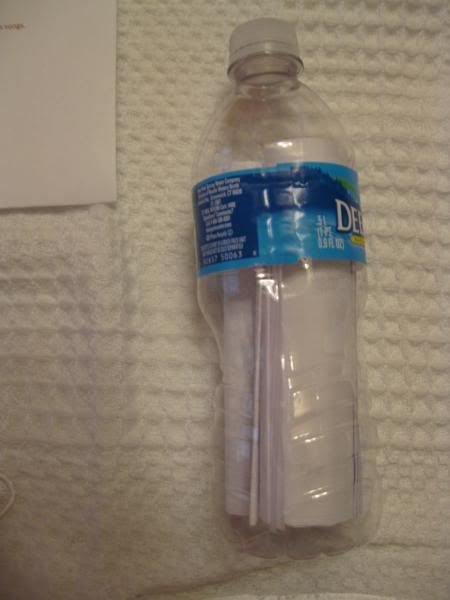 This is the box Lucas' body is in, placed on the blanket he was buried in...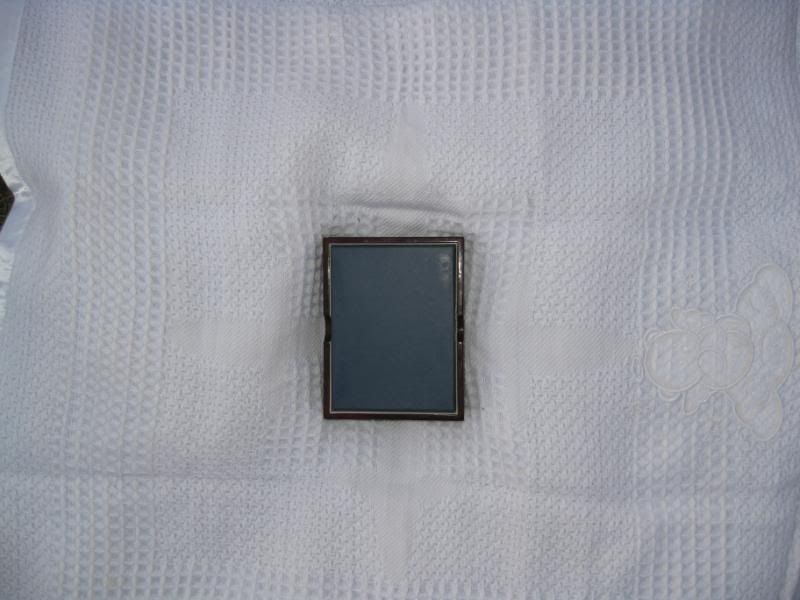 This is the Ziplog bag with our gifts to Lucas, placed on top of his box...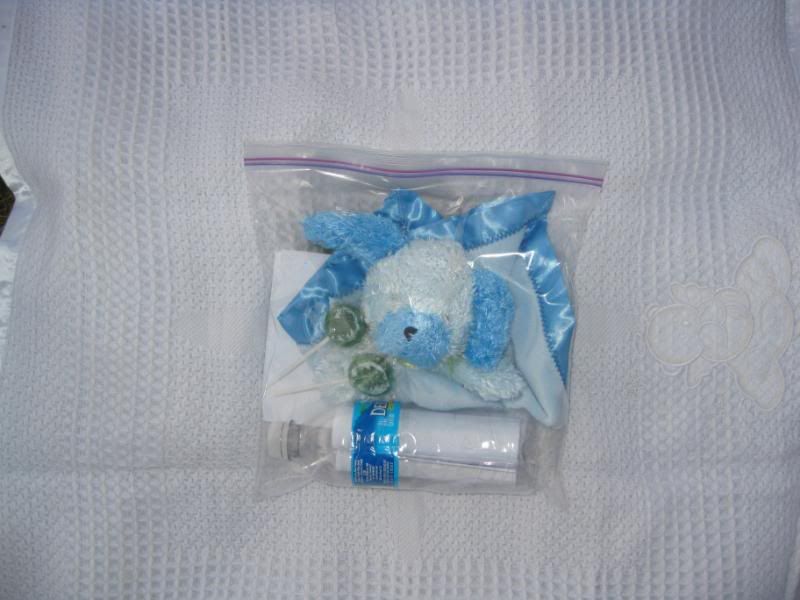 This is the blanket wrapped around Lucas' box and his gifts...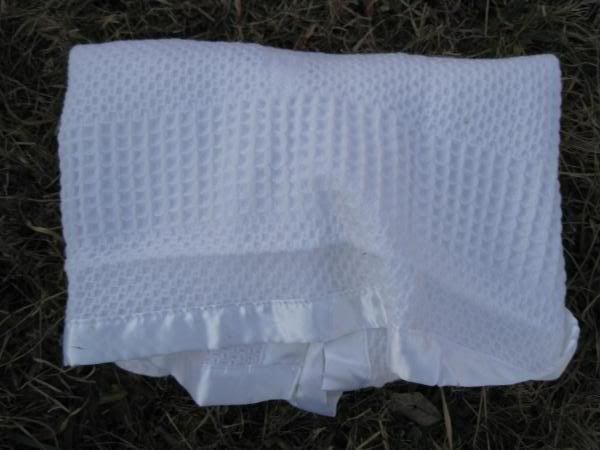 This is everything placed in the grave that Allen dug. You can't tell how deep it is here, but the grave is several feet deep.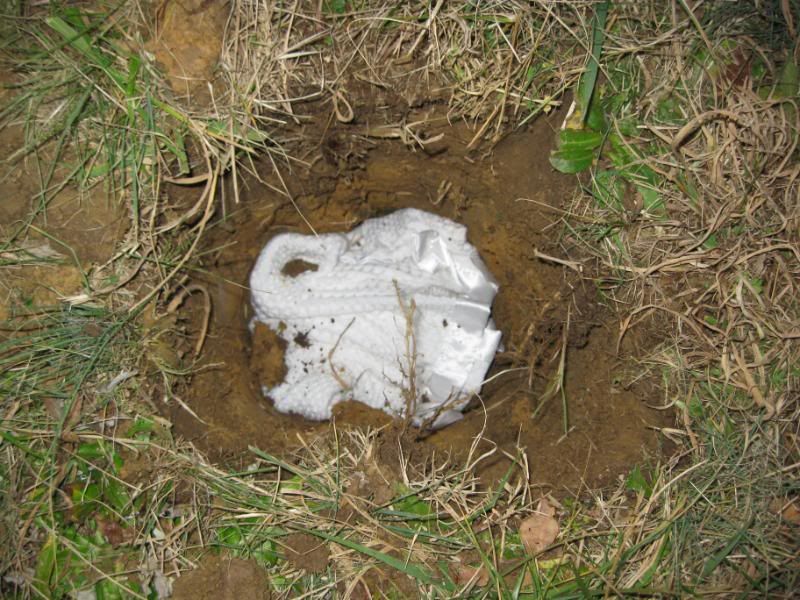 This is Lucas' grave after Allen replaced the dirt once we had sung...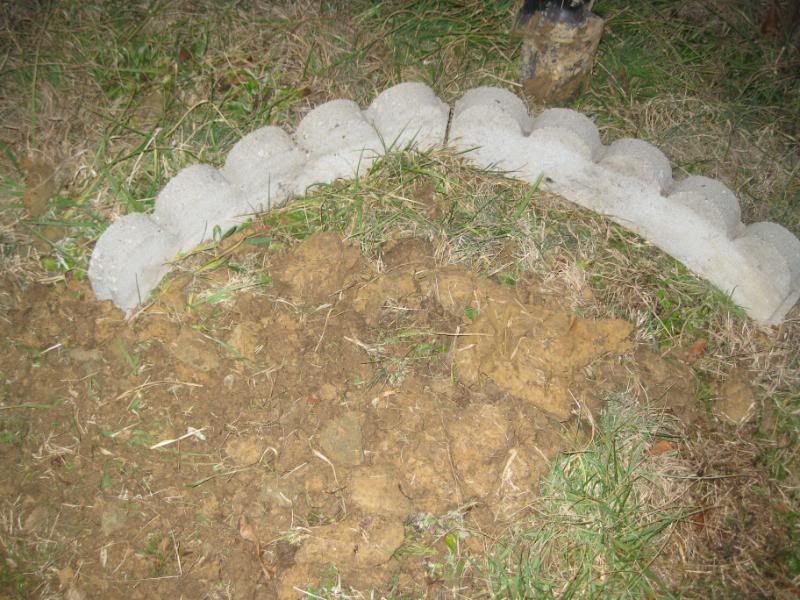 This is us standing at his grave following the burial...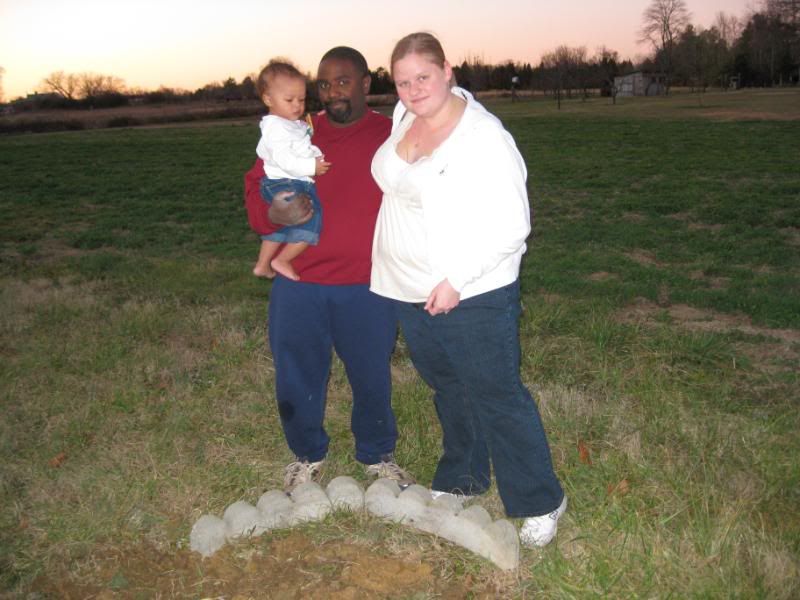 Here is my Mom and Will standing at his grave following the burial...