Ive been thinking alot about keep a journal for my pregnancy....this pregnancy was a complete surprise to me and really unexpected. I have been through sooo much this year I just dont know if my decision to even have a baby right now is the bst thing for me to do...im 80% sure I want to have the baby. Thats 20% is eating me up inside...I feel so guilty! I miss mom so much...I wish I could talk to her and tell her im havin a baby. I cry sometimes just thinking about her (like now). Her cancer just took her away so f****** fast..i didnt have a chance...i never thought i would be going through this with out her.I do miss her........alot.....I need a consultation from her....am I doing the right thing? how do i know...how do i make these decisions....i want to follow my heart but where is it leading me. Im not confused..i juust dont have her telling me the straight up and down. I want my baby. now im 98.9% sure lol...and I am going to stay with Rodney but we are going to have to work extra hard. Im emotional and I feel mlonely at times...its nothing like talking to my mom. Nothing. Im not big on sharing so even if someone came close...i wouldnt even know. Atleast I have ppl around that love me...sisters brother nieces nephews my dad (my heart and soul)..most importantly rodney...my love the father of my child.
Well anywho I am 14 weeks on sunday....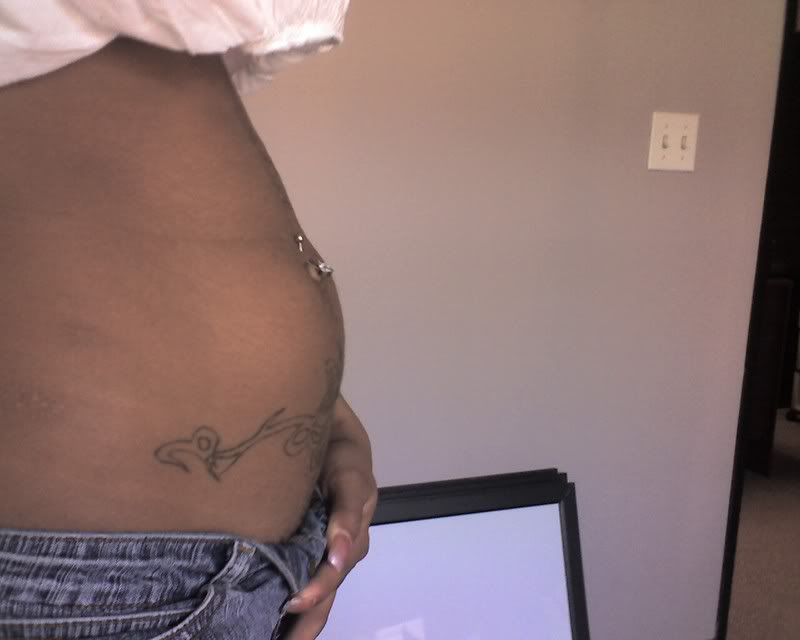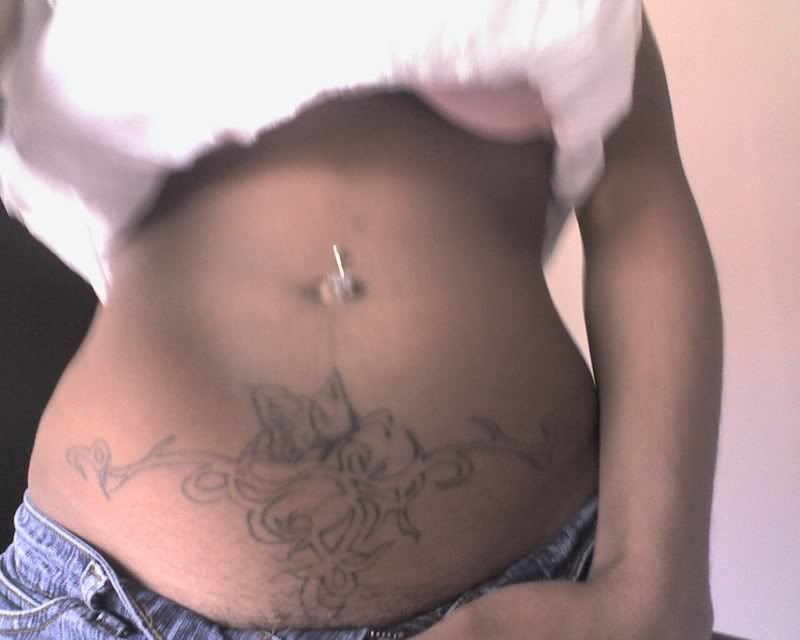 IM so ready to show off my belly so much no I forget that i was almost ashamed at gaining the baby belly. Now i cant stop showing it off....speaking of im starting to get pised at ppl pokin and rubin my stomach with no permission. I do NOT like that it annoys me so much..im not EVEN that dang big. ill just keep tellin people i dont like it...breathe in and out, woosaa woosaa.
I heard the babies heart beat yesterday...its hard to still believe there is a baby inside there. It always comes back to me when I hear or see him/her. When i went to my first ultrasound the other day i was so excited. Before i didnt allow myself to even worry about the baby because of the miscarriage posibility in the first tri. When I saw the baby move..ohh god i wanted to cry..just to think...im really helping to bring a life into this world. I am now responsible for my life and someone elses to mold and make into a being of extrodinary perportions. A real live baby. a human being.