I got my first BFP a few days ago, June 17, at 11 dpo, and even though the lines have gotten darker, and I am still in disbelief. It hasn't really sunk in yet. Over the past year or so, I have suffered numerous "false alarms," a.k.a., chemical pregnancies, where i would get a very faint line, then have the line get lighter, then turn into a bfn, then have AF show. I went through a lot of heartache getting my hopes up, only to be disappointed. But then one day I decided just to put it all in God's hands and totally trust him, and believe Him that it would happen, and here I am.
Here is the progression of BFPs:
11 dpo, p.m., Answer Brand**************12 dpo, Answer brand, FMU

12 dpo, First Response Brand, 2ndMU******13 dpo, First Response & Clearblue Easy Digital, FMU: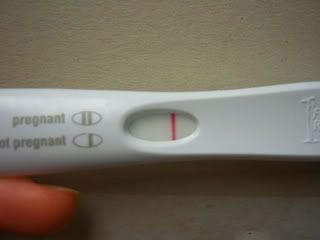 14 dpo p.m.,Answer Brand,very diluted pee:*15 dpo a.m., Answer Brand, FMU: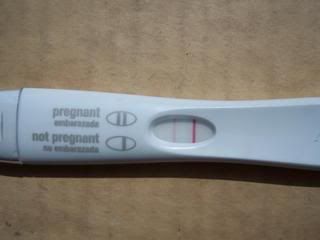 I am tired now and about to go to bed, so I will try to come back tomorrow to finish this post.