I loooooove my Gestational Diabetes doctor! :biglove: So, they want to do a u/s every month to check Rocket's growth. I thought it was going to be just regular ultrasounds, and they mostly did those, but they also have the ability to do 3D and 4D ultrasounds, and they do them for free, just as an added bonus! And I get to do this every month!!! I was super psyched when they told me.
OMG though, he is a BRUTE. He already weighs 3.5 lbs, and is measuring lengthwise at 30 weeks. They said that with GD, the babies tend to be bigger, but more so around the tummy and fat. His tummy is actually measuring the "smallest" at 29 weeks, while his long bones and head and brain are measuring at 30 weeks, so the doctor said he thinks it's mostly just that Rocket is kind of a big bruiser of a kid. As was T.
Anyway, without further ado, Rocket Ship!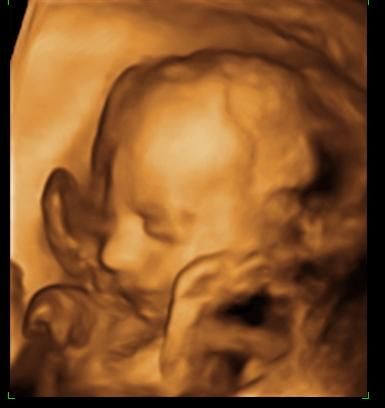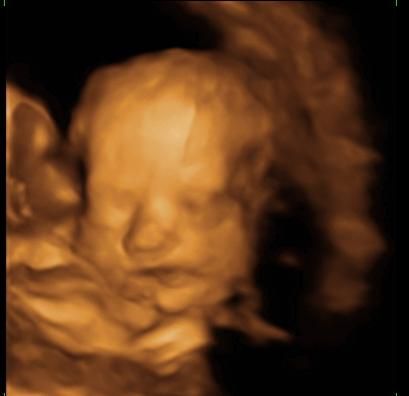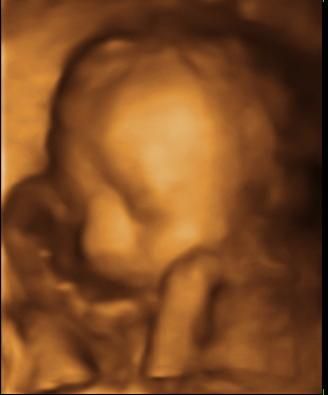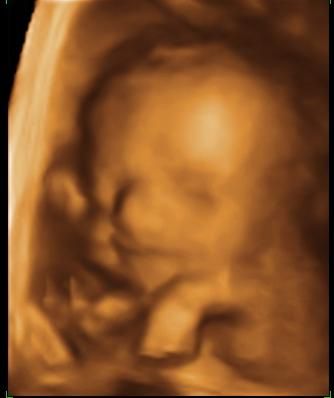 Smiling!