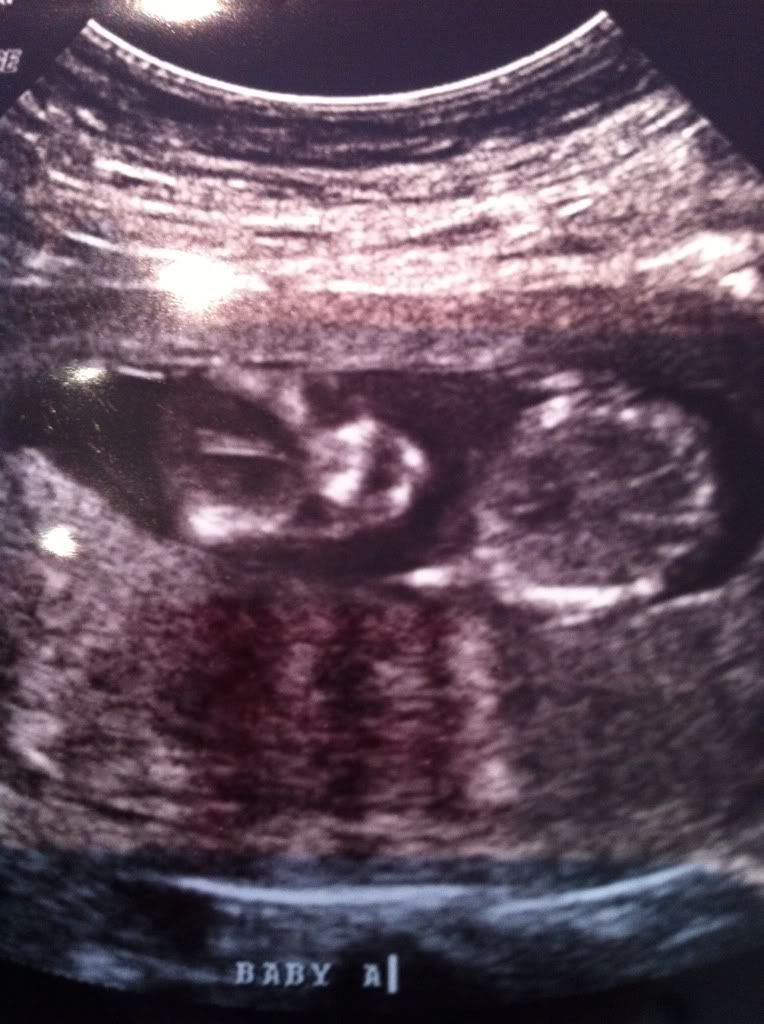 Baby A- still unsure. I think boy though. It was really swollen down there so it was hard to tell if it was boy junk or swollen labia?
BUT
Baby B- def a boy!!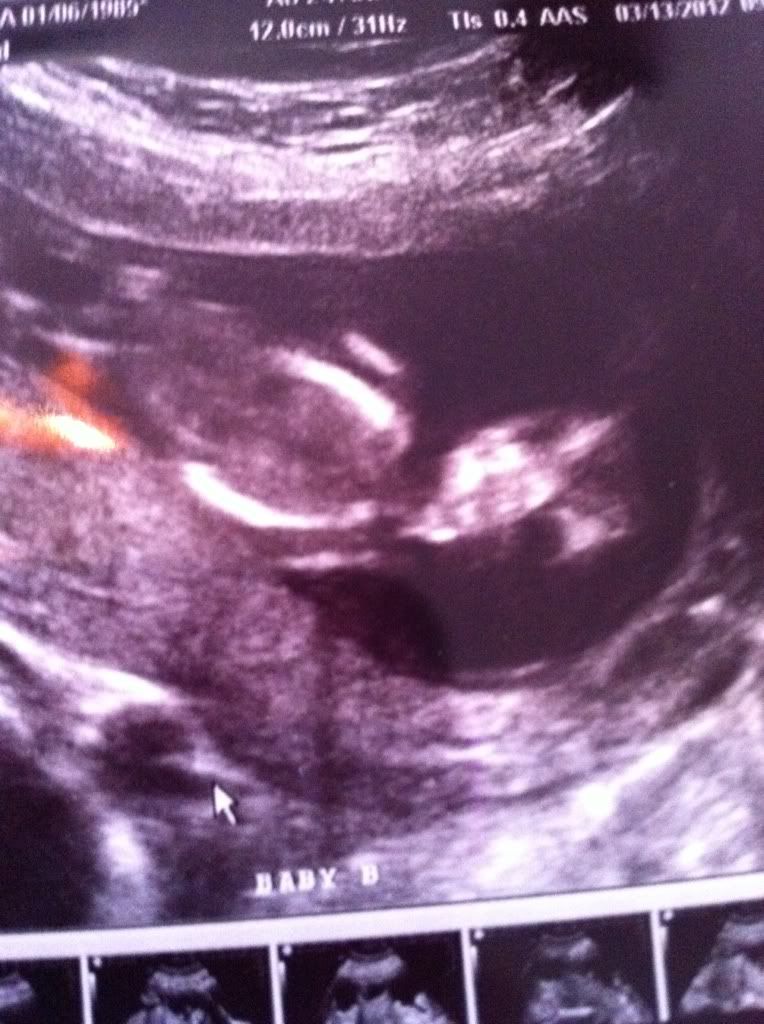 Here are his goods...sorry about the glare.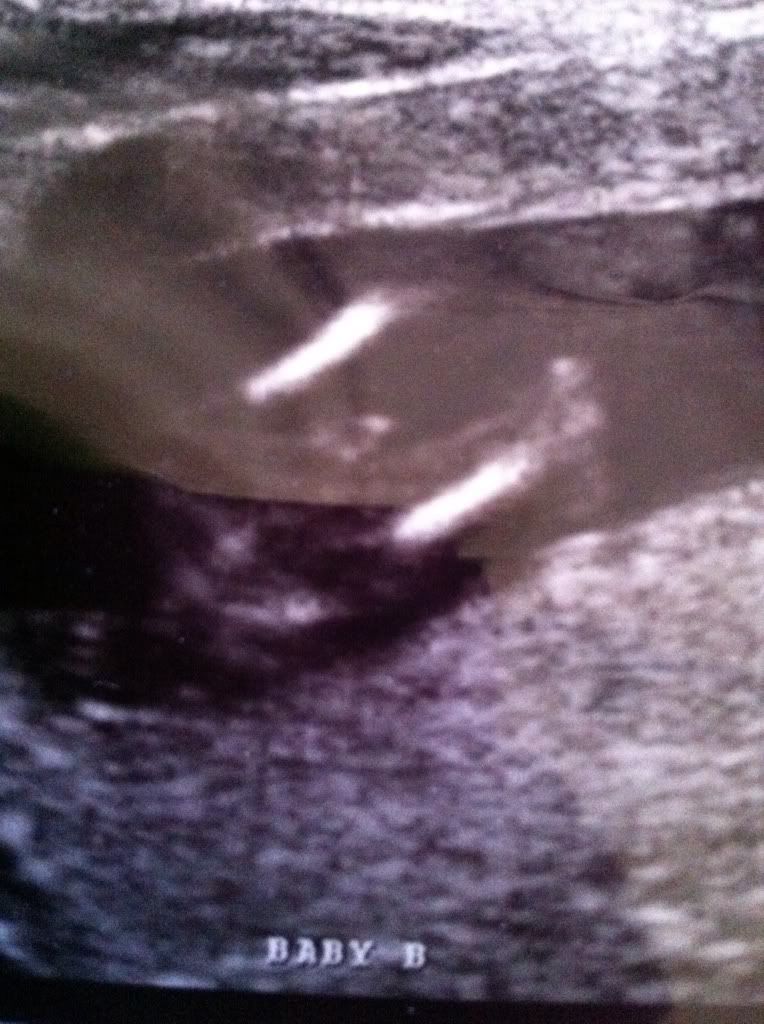 Everything looked good. Their HB's were 168 and 165. My left ovary is still very swollen. She didn't give much detail because she is not allowed but it was still fun to watch then for 45 min. I think my DH really connected to them today. Sometimes it's hard for a man to really grasp that there are humans in there! He left the appt smiling so big!