Updated:
Here is what I ended up with: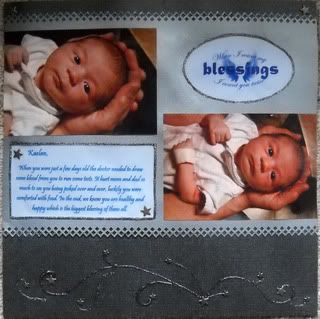 The darker paper didn't photograph as well, the real deal has more contrast but the pearlescence comes through too heavily in the pic.

details along on the bottom: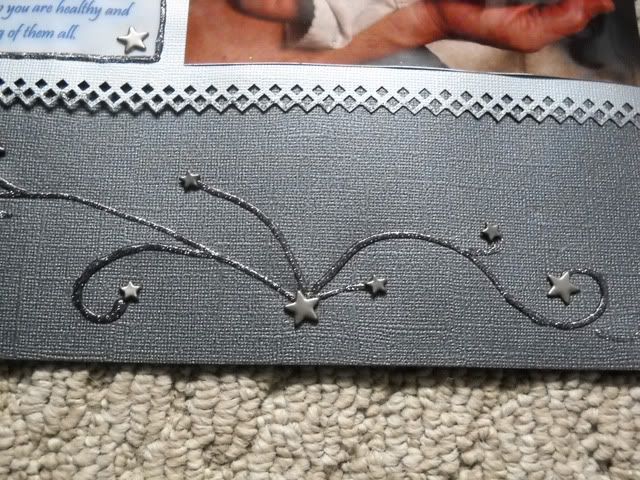 ---------------------------------------------------------
I started this LO the other daya nd I love the journalling, quote, and pics but I got this far and now I'm stumped on how to finish it. It looks way to boring IMO to be done, but I don't know what to add to not overdo it. Any suggestions?
I'm going to Archivers today to see if I can pick up any ribbon or embellishments that could work with this but I still have no idea. I'm thinking of changing the light blue background, that is starting to look all wrong to me.
LO: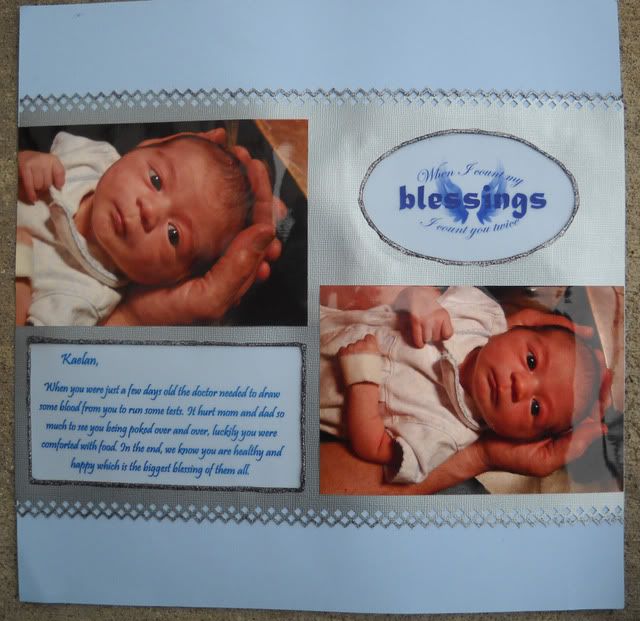 details: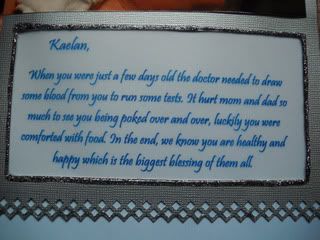 Thanks for looking and any input.