Here is the altered canvas I did for my cousin's wedding (the yellow and white floral paper on the background is from her invitation):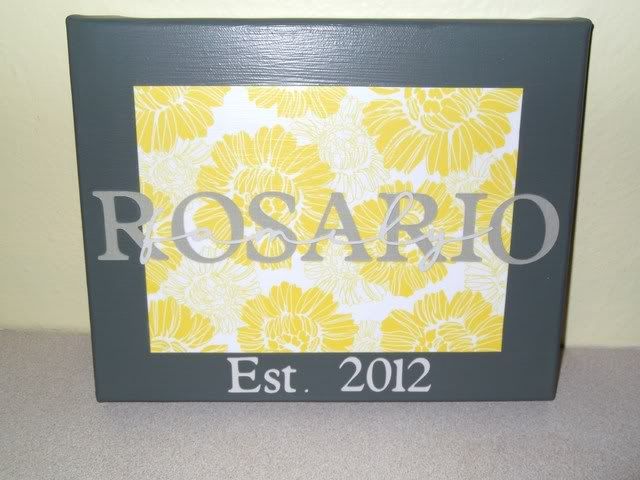 (font is opposites attract for family, plantin schoolbook for Rosaraio and est. 2012)
This is the mother's day present for MIL. Got the idea of this saying from something on pinterest, but the design is original...


Font is don juan for "grammie's house" and zooballoo for the saying at the bottom. The hearts and houses are from either don juan or gypsy wanderings...sorry, can't remember...
These mother's day cards have a "recipe" card that slides down in and pulls out for the inside of the card. Made one for my mom and one for MIL...the only difference between them is the stickers I used...
outsides: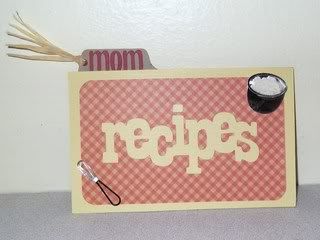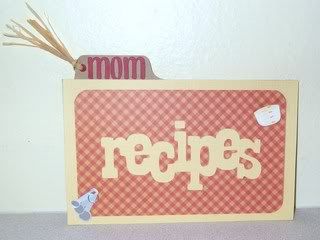 Insides: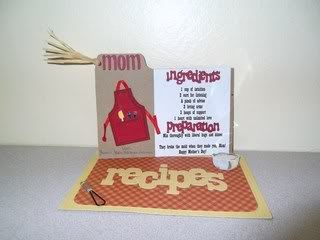 I used From My Kitchen for the tabbed recipe card, recipe, ingredients, and preparation cuts. "mom" is don juan font. The stickers are just a Jolee's Boutique pack...had them lying around, left over from when I made my sister a recipe book a few years ago.
Thanks for looking