wow i havent posted any in a while!
its really hard to scrap when my table is covered in scrapping stuff, and the preggo laziness kicks in
somehow i managed to do one a few weeks ago, and the other yesterday. i dont want to lose the mojo!
this one i did a few weeks ago and just got around to taking a pic of it. lazy i tell ya! its kind of, eh. but its done. the fact pages are the hardest for me for some reason. the numbers on the pics are the months.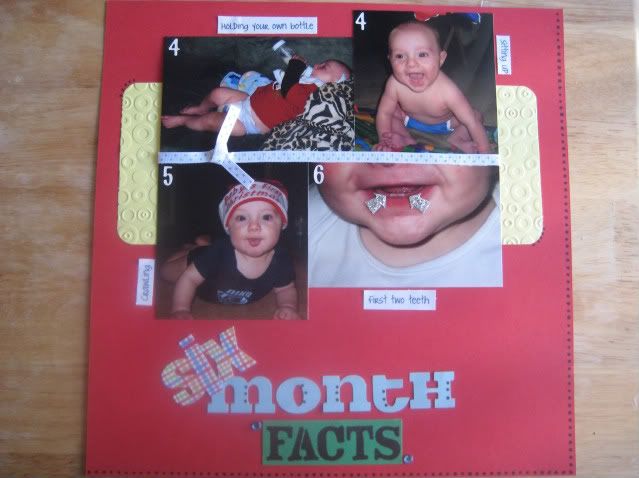 and i did this one yesterday!

and apparently my son is "one of the happiest babies i have ever seen" because i used that SAME EXACT LINE in the journaling on another LO! :rolleyes: i had no idea until after it was done and i start looking through his other pages! oh well, hopefully when he gets older he will believe me when i say it.