ok im getting really obsessed with scrapbooking! i can feel it in my neck! my neck is soo stiff right now from leaning over the table for hours!!
heres one from last night and one from today!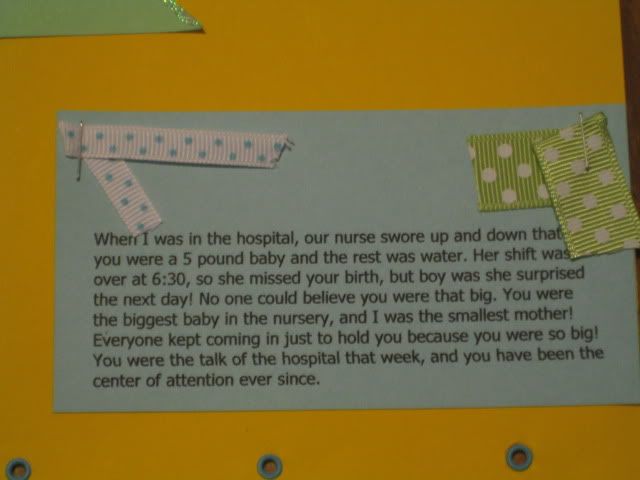 the arrows have glitter glue on them its kind of hard to tell in the pic!