Finished this one over the weekend (started it either Monday or Friday):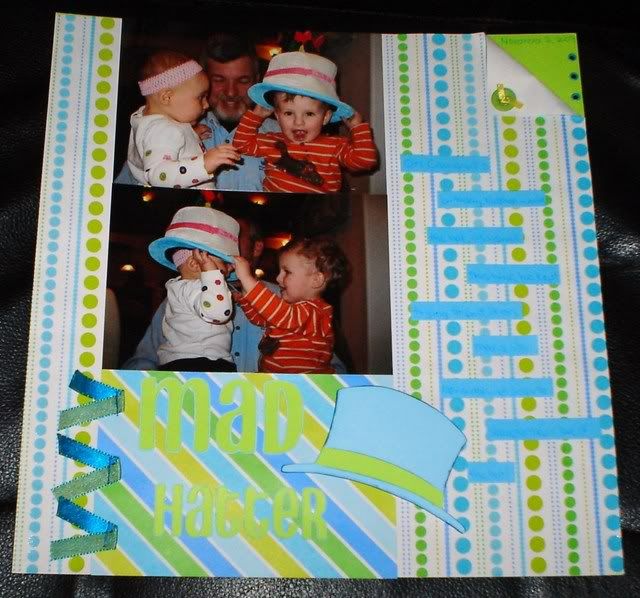 journaling says: On grandad's birthday, nathan wanted the hat, as usual. This time, he kept trying to put it on Maris, also. Maris does not seem to share Nathan's love of the hat"
Did this one today during DS's nap...again the LO is simple but the paper doll took forever!


I looked at one of our Penguins bobbleheads to get the jersey as close as possible. Since I can't draw penguins and didn't have any stickers or cricut cuts of a penguin, I just wrote "PENS" on the front where the penguin should be.
here is a close up of the guy. (I made him #12 since DS was born on the 12th...and for those who aren't hockey fans, Rbk is what Reebok puts on their gear, in case that confused you ;-))