This one is for the DigiScrapAddicts Scrapoff 2010 contest. We were given several mini kits and asked to make a page with only those items.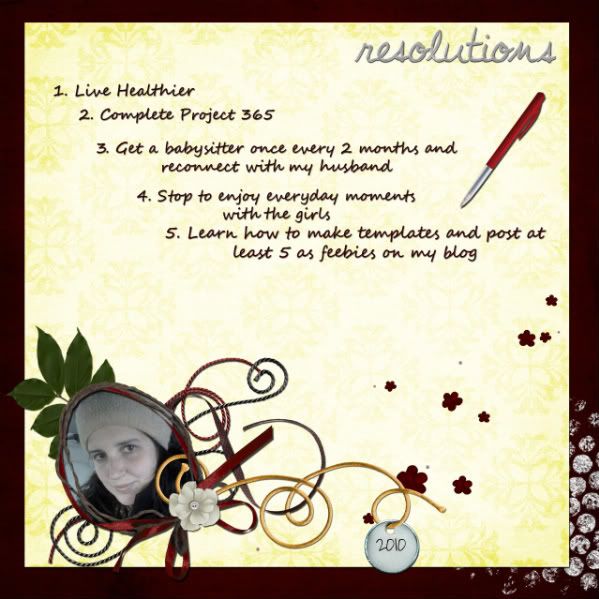 It's not my usual style at all, but it's where the elements took me.
I have never scrapped myself before, so it was a challenge - not that we had to scrap ourselves, but I've wanted to do a page like this for a while... anyway, I'm rambling.
This one is my first LO for Project 365.
If you want the credits (the template was free!) it's clickable to my blog.
Journaling:
Journaling: Brrr! What a week! We got to play with the Newmans over the weekend and went back to work and daycare on Monday. This week brought the coldest temperatures our area has seen since the 1980s. January 1 - 7, 2010
If you want the full story behind the pictures, check out my daily blog.