The BEAUTIFUL letters look super-washed out on my desktop, but look okay on my laptop. :dontknow: This is Cadence last summer: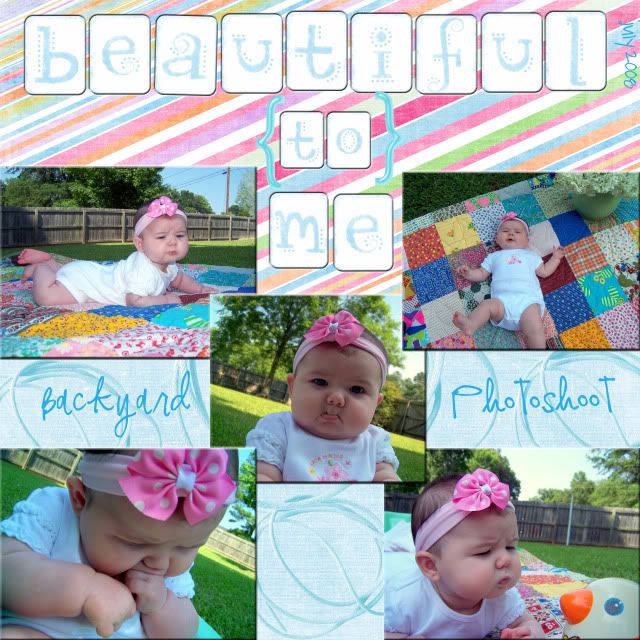 Shabby Princess - Spring Breeze (linked) -
And this was over the weekend! Who cares if there was more ice than snow?!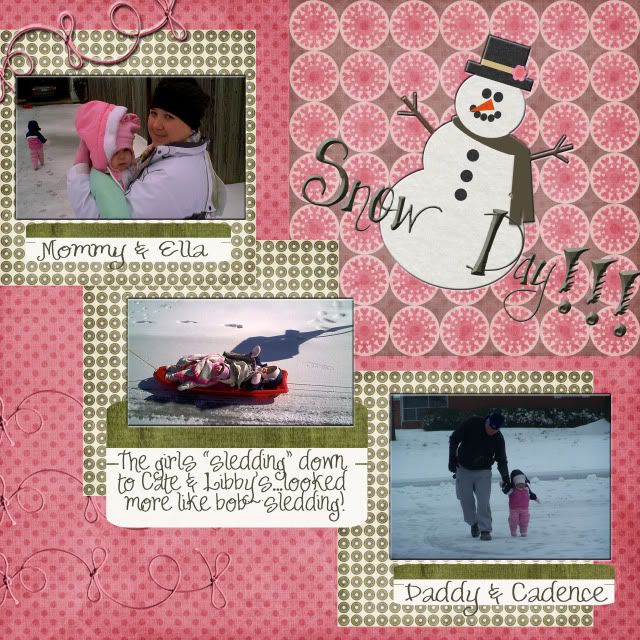 Linked for credits - I only used the free add-on.
Snowman was from a diff kit...found here.