Now I realize Ruthie's isn't valentiney looking, but I know she'll love it. I wanted it to be more for her, rather than just a valentine. She was all upset b/c we are giving a friend the monkey card I had made. Hopefully she'll like the princess card more. Hopefully.........
This one is Ruthie's-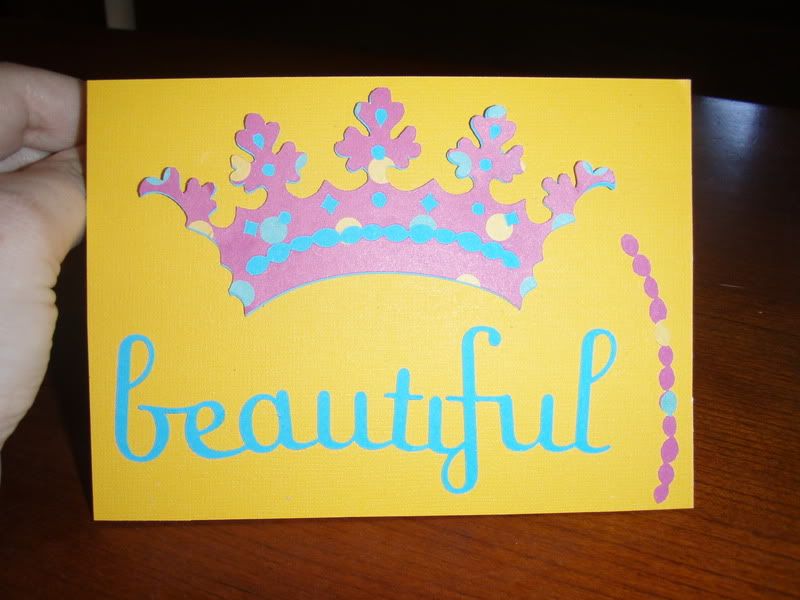 This one is Randall's. I am really happy with how this one turned out. He loves simple things. He would rather have the simplest card, rather than one that took me hours. Lucky me huh?
I was really happy to scrap something finally. I got some new cards and a new paper pack, so I have been itching to scrap. Now I just need to get some pics printed!