Hi all! I almost feel like a lurker lately.
I can't wait for school to slow down at the beginning of May so I will have more time here! Love you all and I am lurking (even if I don't always have time to comment)
Project 365 Week 12
Project 365 Week 13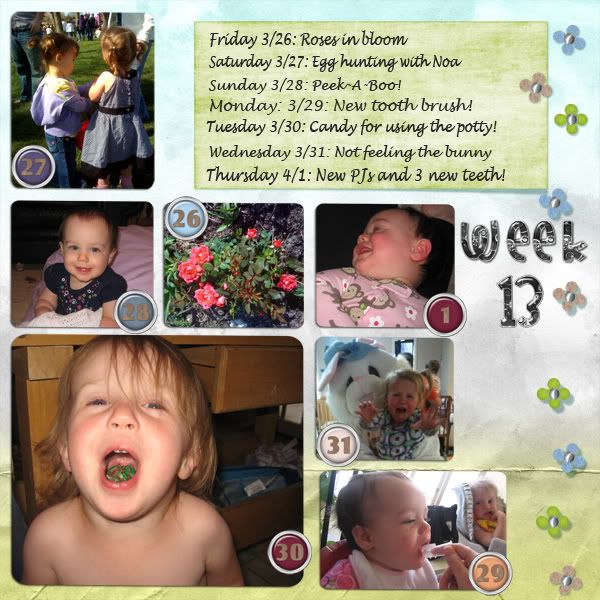 For Ginger Scraps Survivor Safari Challenge
I've got to get my second LO for the GS challenge finished tomorrow.