all of these are from my sister's graduation last may...
simple but done, haha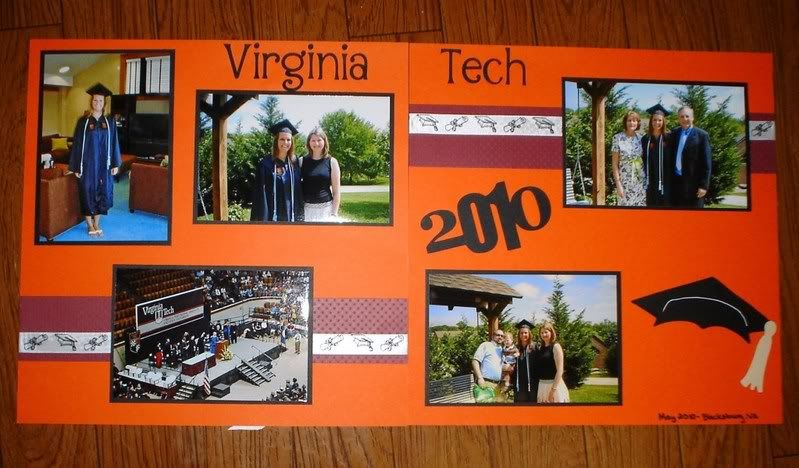 the memorial for the April 16th shootings at VA tech. again, very simple, but I didn't want to make it look too busy. I tried to add "4-16" in white letters to the black cardstock, but it was too "loud" compared to the rest of the LO, so I took it off and left it very plain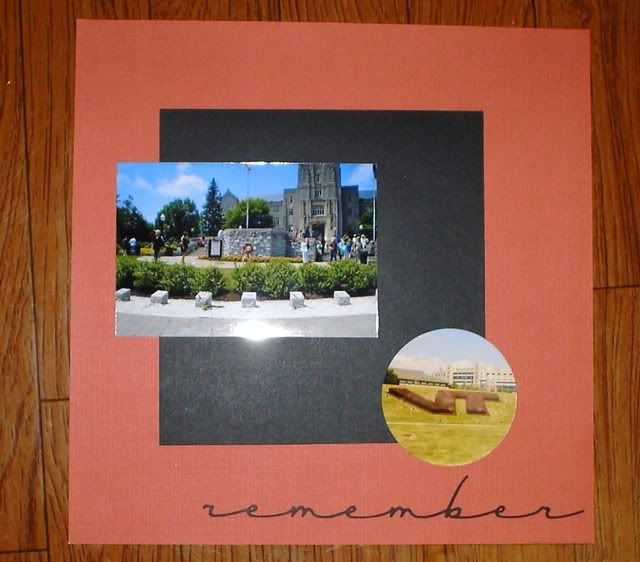 and our dinner out...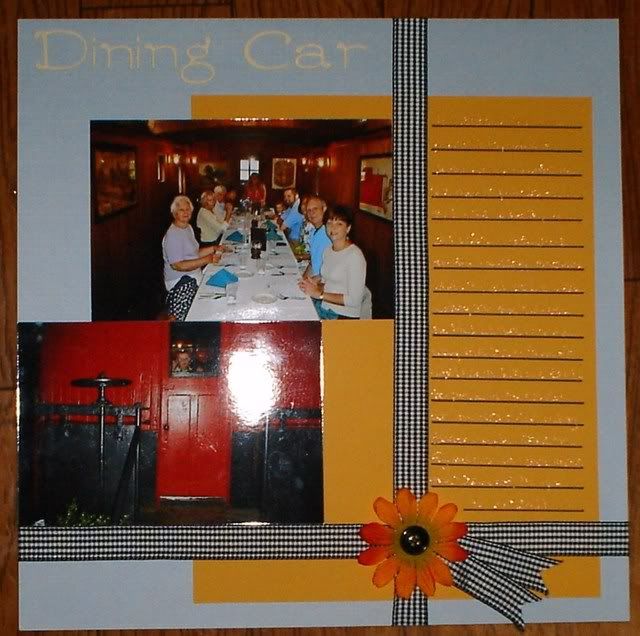 the journaling is in sparkly gel pen so you cant see it, and i forget exactly what it says...but the gist of it is that the private room we ate in was an old caboose car that was attached to the main building of the restaurant. Nathan (who loves trains) didn't realize we were eating IN the caboose he had seen on our way in until we took him outside to have him look in the window at everyone else eating dinner. My dad looked out the window at him and said "we're eating IN the choo choo" Nathan got super excited once he knew we were eating inside the "choo choo" (the pic is of him in the caboose looking out, even though the story is about how he went out to look in, but it was a cute pic!)