I made some headway today on my scrapping...I haven't even gotten to Christmas yet...I hate when I am more than 6 months behind...ack! Anyway, I had 4 LOs to do of our trip to the Science Center...I got 3 done during DS's nap today. I also did the flip up page technique again on the last one, since it had SO many pics.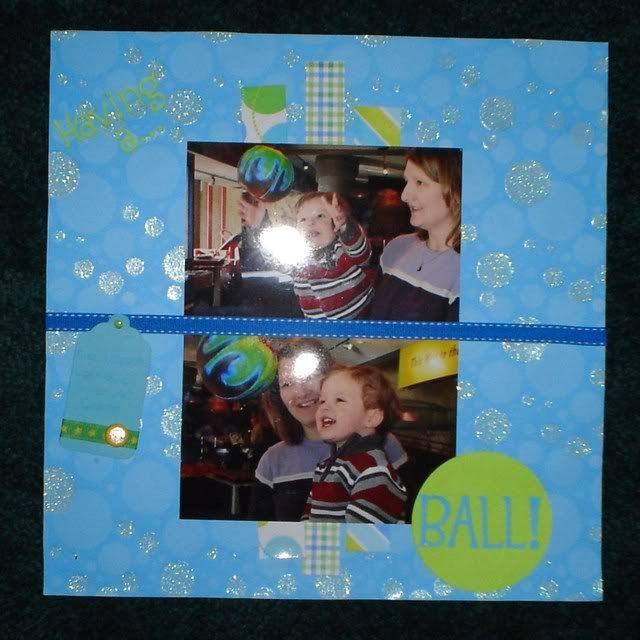 Hard to see but says "Having a" at the top. The tag on the ribbon says December 11, 2009, Carnegie Science Center.

with pages flipped down (the last page I have to do is of trains and of DS falling asleep...so the 2 page spread will say "Planes, trains, and naptime)
with the pages flipped up: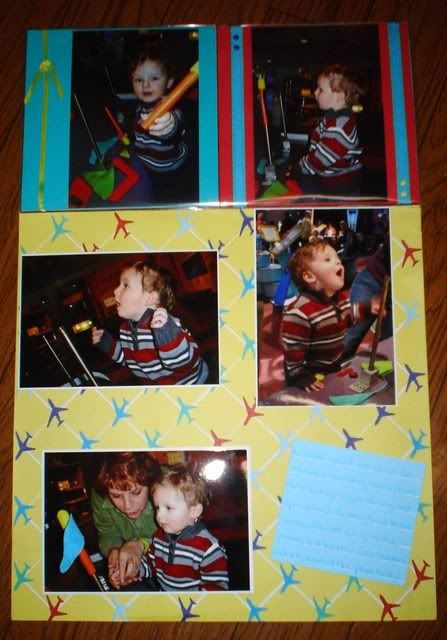 journaling says "Nathan spent at least 20 minutes launching these planes. He looked up in awe as they shot up overhead. Grammy tried to show him how to add wings to the planes, but Nathan was stubborn and only wanted the plane body!"