Eeep!
It's been a while, but I am getting back into scrapping. I got paid for my second job (online TA for a college) and spent $30ish bucks on digi scrapbooking stuff.
So, I caught up on my Project 365 pages first and then got one more page done.
I missed week 34 and 35 so I went back to do them
Then I did weeks 40 and 41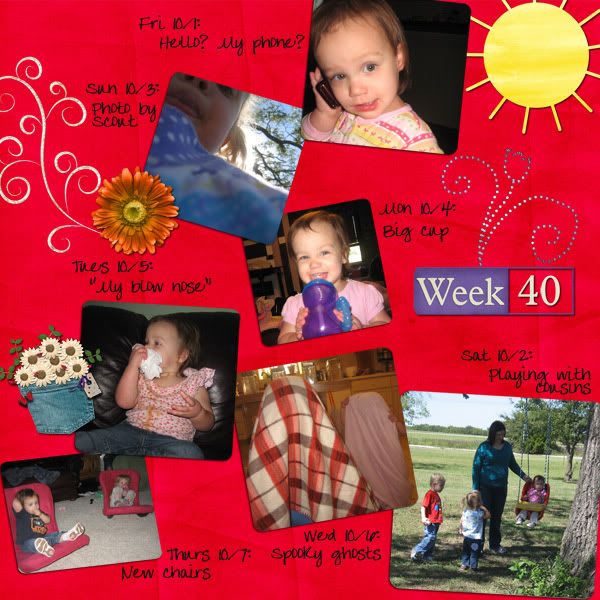 and one more!
Scout's caught mommy's shutterbug.