Well, I printed the layout of my Grandma for me in 8x8 and matted it on 12x12 paper for my book. But I want to print it as 12x12 for my mom and frame it for Christmas.
But she's not Mom's grandma, she's mine. So, I can do one of two things. I can change it to "Mom at 90" or "Lillian at 90" for my mom's copy.
Which should I do? It's not like my mom ever called her mom Lillian, but I think that would just look so nice.
Here's the layout as a refresher: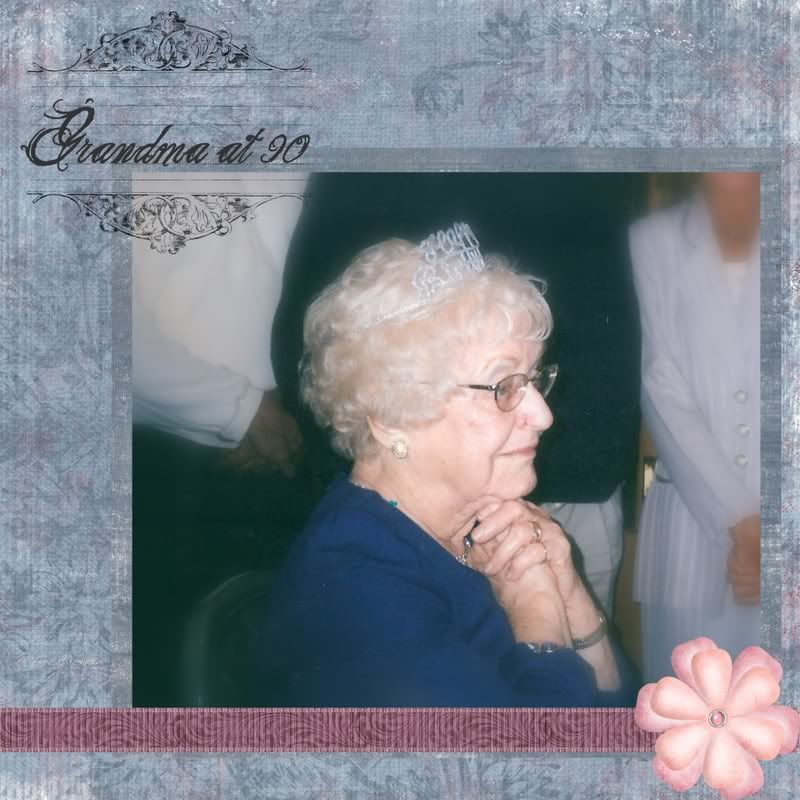 Thanks!
-------------
Gwen