and inabiliaty to manage my time, Gwen has talked me into joining this board LOL! I love to scrap but like most other moms I find very little time to work on it!! I thought I would throw in some of my more recent pages for fun.....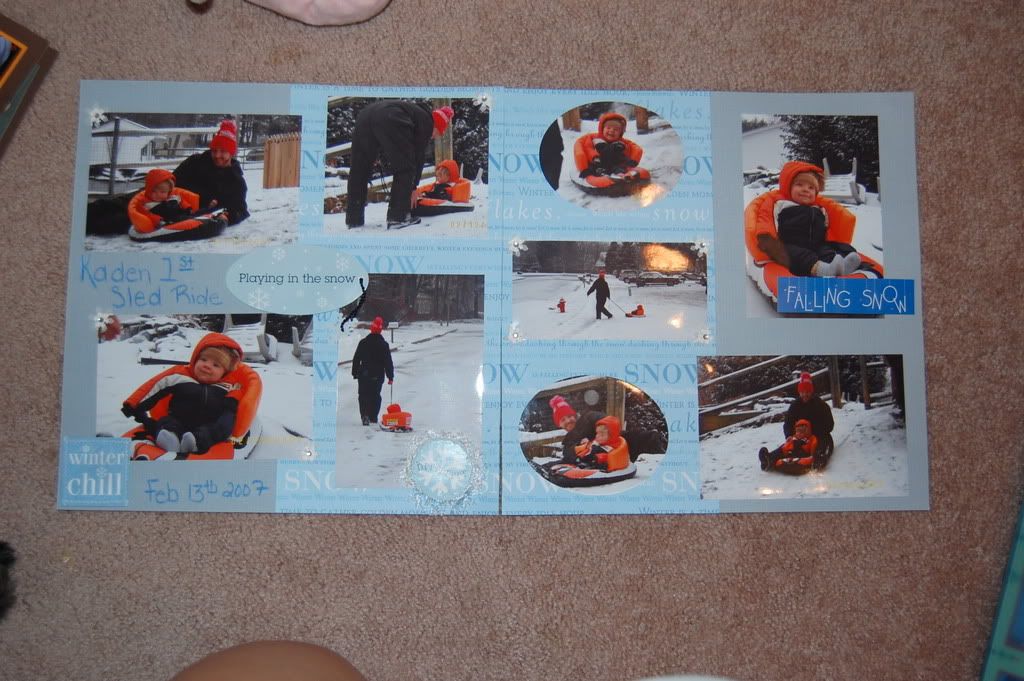 As you can tell I am totally into the double page layouts now! I am trying to work month by month for Kadens scrapbook but I get distracted very easily!
I am excited to get to know everyone ( I see a lot of familiar Jan Joy moms running around here) and hopefully hanging out with you guys will be the kick in the pants I need!