well, I finally broke down and bought my first digital scrapping material. I got in the mood yesterday to scrap pictures of Cadence that I took back in October and I knew exactly how I wanted it to look.... after searching for free "american" alpha - i came to a dead end. So... when I saw this alpha, i knew it was perfect!! (plus I can use it for other layouts as well).
This was a template from project 365 (i'm loving all the templates that are coming from this because it allows me to put 7 pictures on them and I run out of ideas how to get so many on there!) I changed it up a little bit to make it my own.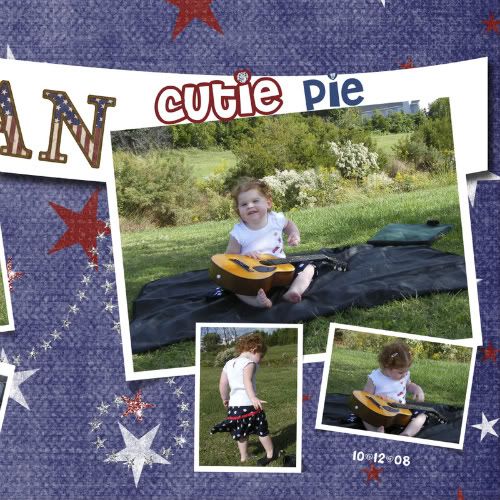 These layouts are not put together perfectly, so i'll have to figure out how to make them match up. (I created them as a 12x24 and then tried to crop out half of it so i can upload them to shutterfly, but I obviously didn't do it exactly right)..... does anyone know of a way that I get do it so both pages will match up when I worked from a 12X24 template?!?