Andrea had her party today. It went really well. The ladybug theme was fun. Andrea really had a great time. Dave took the pictures and took some good ones of the food and other stuff, but not a lot of good ones of Andrea
Oh well. I have videos of every kid hitting the pinata but not a really good picture of Andrea in her outfit. Lots of pics to scrap though.
Here is the cake. I was proud of it. Andrea helped me with the cupcakes and loved it. I found those great ladybug candles too.

Here is the food table (mini hotdogs is the only thing missing)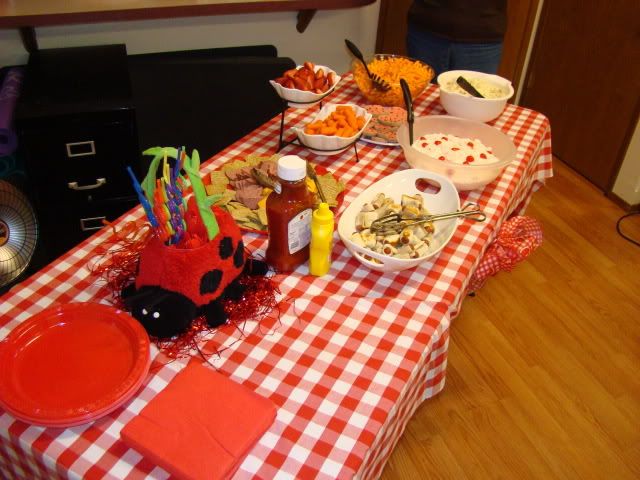 We played pin the spot on the ladybug. Andrea went first and actually won by a landslide but I picked another kid of course
We played toss the ladybug and this was the spot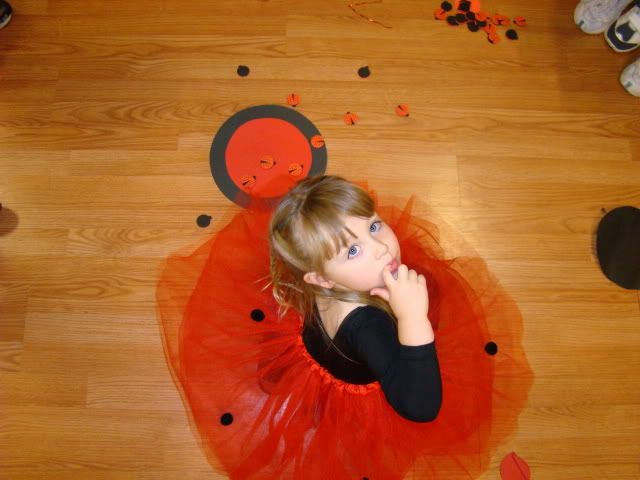 Lots of great gifts of course, and we had Andrea's home videos playing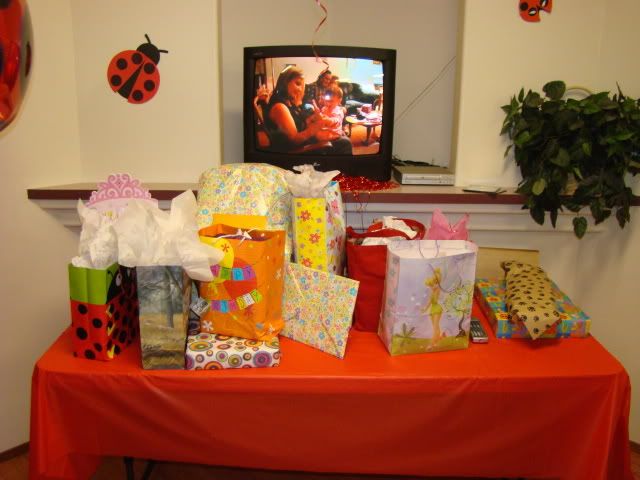 Andrea loved unwrapping (and had lots of help)

We had coloring and antenna-making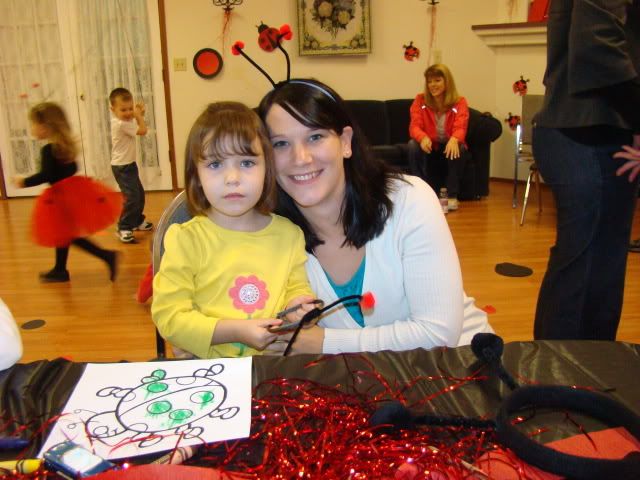 The kids (minus one or two who left early)