I have to confess that I didn't come up with this design, it's a scraplift. But given the subject of the layout, circles were an awesome theme. And since the journaling was different, I'm gonna use it for the journaling challenge.
I had to go buy a circle drawing compass to get the larger circles. Best dollar I ever spent! And the journaling was done with transperancy paper (so glad I had a bunch, because I went through several sheets getting it right, and it's still not perfect, but it's good enough for me).
The journaling reads:
To improve Jack's gross motor skills, his doctor recomended rolling him on a ball. Jack LOVED to be rolled on his ball, and actually started army crawling soon afterwards.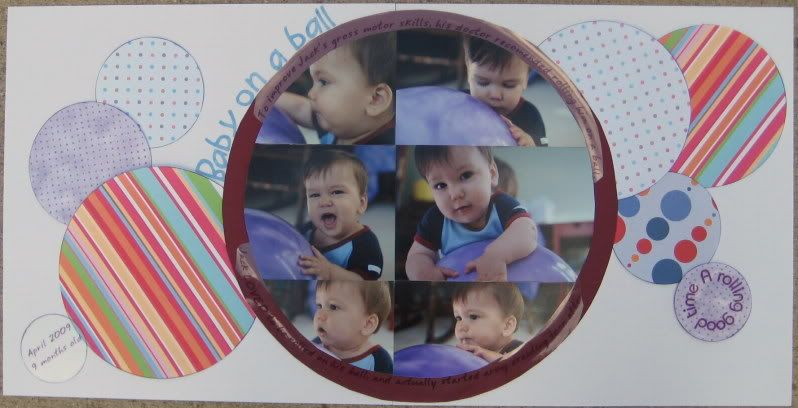 Took the above outside and didn't realize the glare on the journaling. So here's another shot taken inside of just the big circle.