Hope you guys don't mind me sharing this here....
I really wanted to do some scrapbooking last night but was unable to due to some IPhoto issues.. So I decided to do something else crafty..
I made a purse/bag last night. I finished it today and I like how it came out. It still needs a latch or a flap over the top but I can use it right now. It only took me two days so ya me
Here is a picture of it.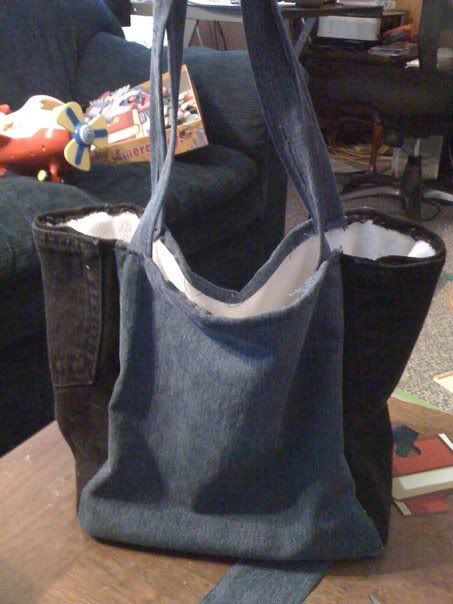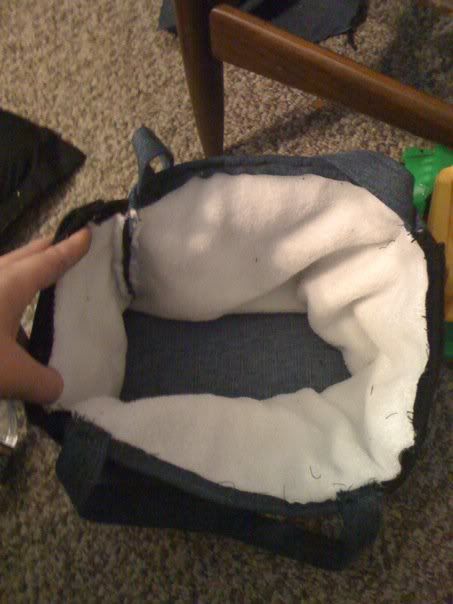 It is also much smaller then my other one, so I might decide to make another one
who knows though.