While at the store yesterday I saw this cute little bird but it was 5.99 for just one! So I thought I would make my own.
This is what you need...

1st cut out a raindrop shape for the body,a heart for the wing, and a triangle for the beak.

Next use red and white thread. Sew around the body with the white and then as shown on the wing with red.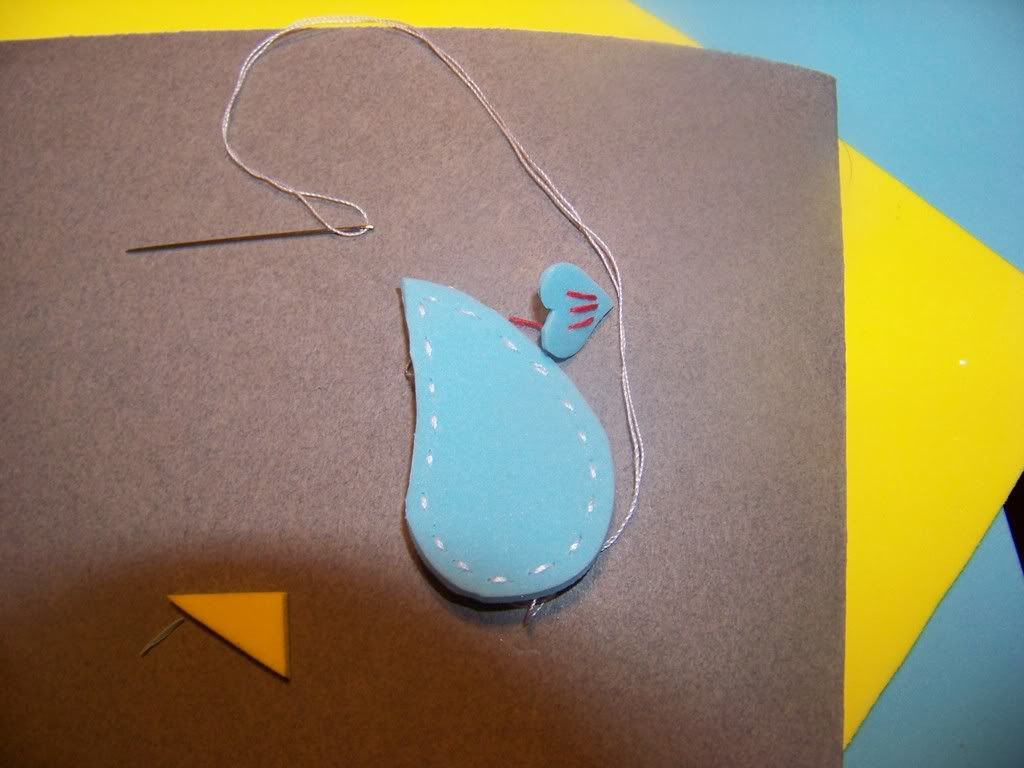 Now glue down the wing and beak. I cut the beak larger so I have space for the glue. After that glue your eyeball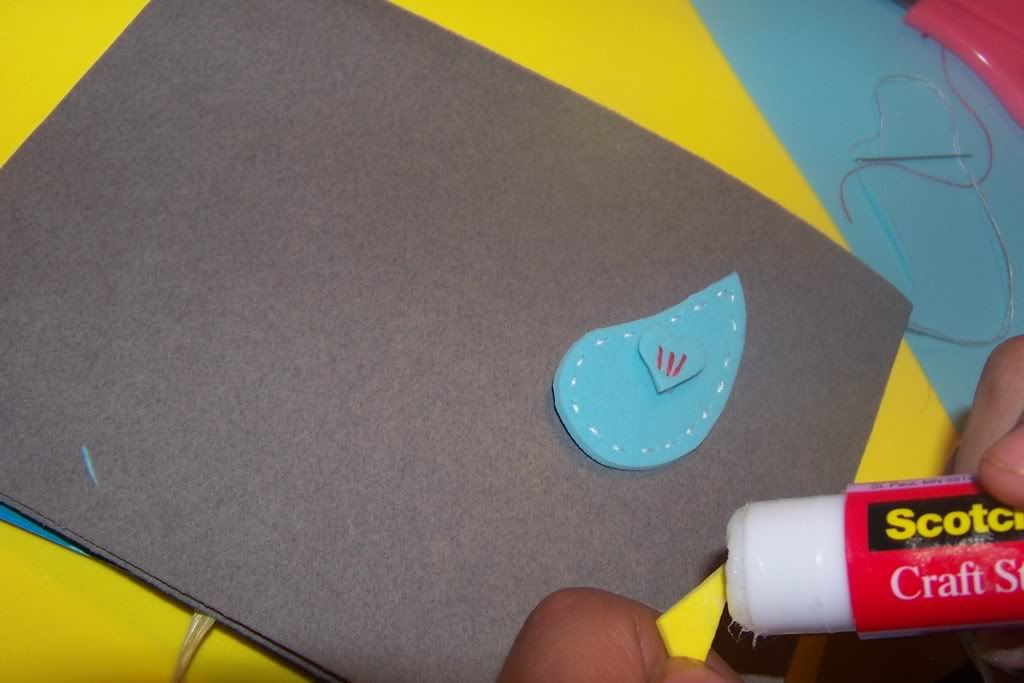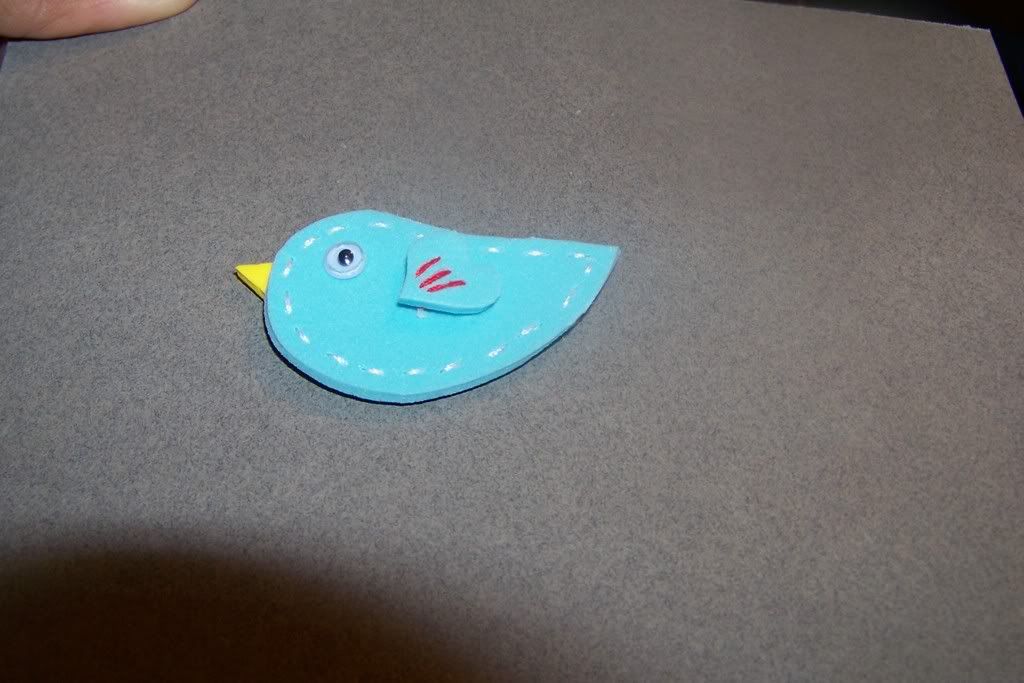 Now glue body down and then sew legs and tail.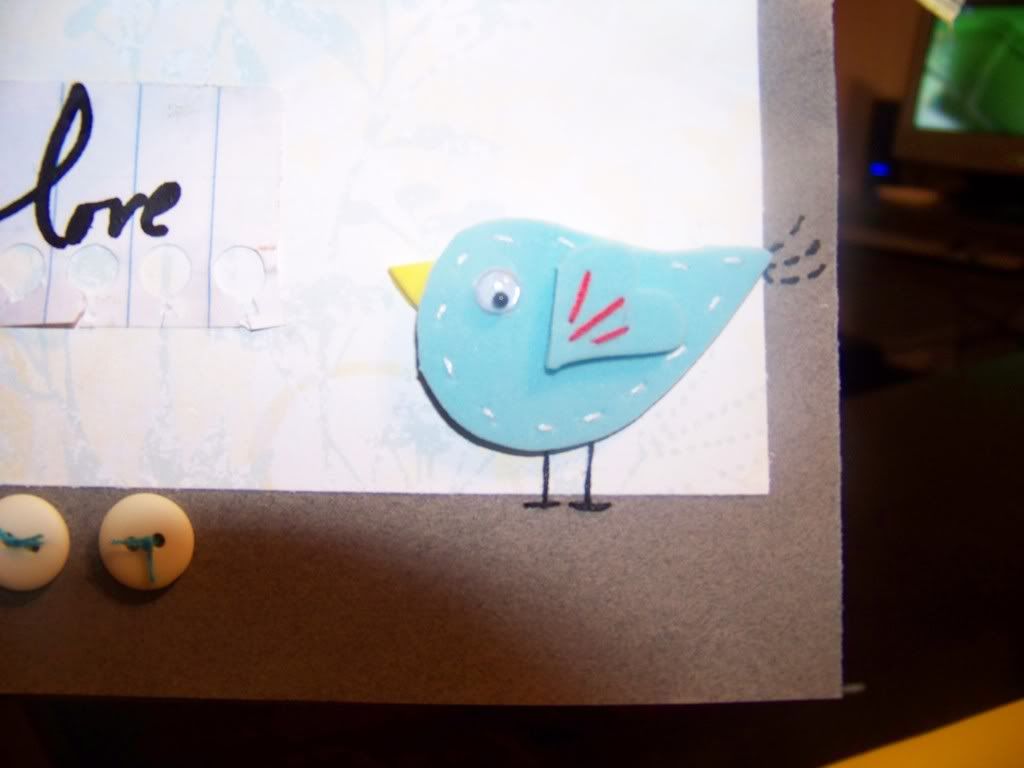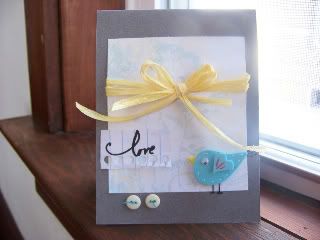 And there is the 5 dollar bird for 1.50 and I have enough extra to make about 20 more