Here's a card I made for one of my daughter's playmates (she just turned one). She climbs over everything, so I thought this would be perfect for her!
Here's the front: (I used flocking to make the belly fluffy- i saw that stuff in the scrapbooking store a few weeks ago.. it's wicked awesome!)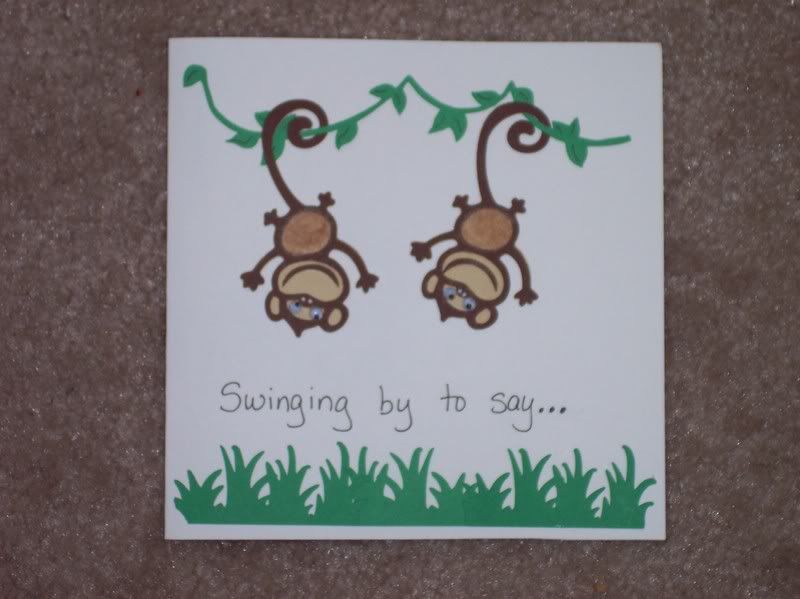 The inside (the colors don't match the primary colors on the front, but i like the pink and purple). (The duck is covering up our last name).