So I'm pretty happy with how these turned out. I got the idea from a card my MIL sent me for Mother's Day. It was a store-bought card, but I pulled it all apart, made tracing, etc in order to scan in my own shapes and make the digital parts of the card then print and assemble. It wasn't easy, but I'm glad I did it.
Andrea's birthday part has a theme of "Ladybug Picnic" It won't be too fance, just lots of red, black and white.
Here is the invite: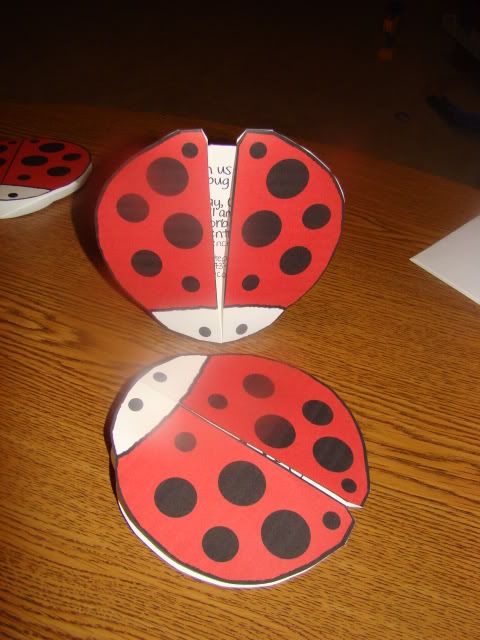 The wings slide open to reveal the "invite" attached inside.