Here's the updated version - I matted the circle picture, changed the color of the text, and used an image alphabet for the "title". What do you think?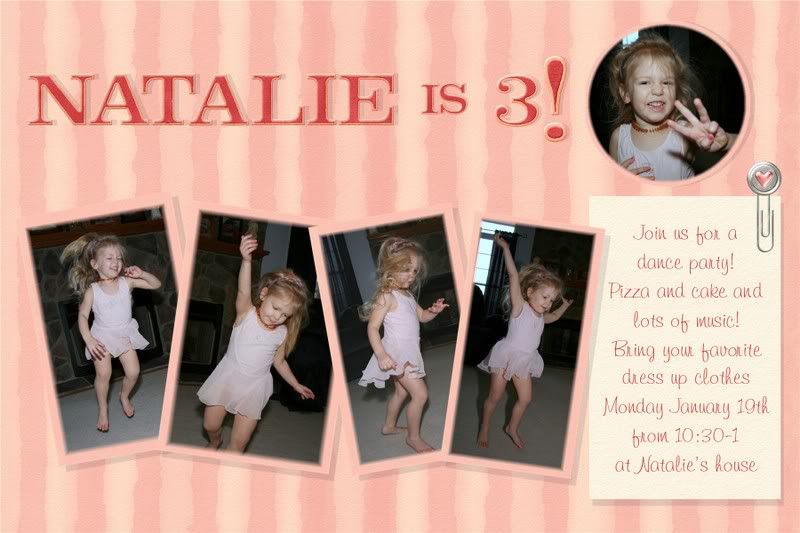 ------------
Natalie turns 3 on the 19th. We're doing a small party for her, just inviting three families for a dance party. But the older two kids had real parties last year with a photo card invitation, so I had to do one for her too.
What do you think? Is it too busy? I'm not sure I really want the favorite dress up clothes on the invite - but my kids LOVE to dress up and I don't think I have enough to go around (if everyone comes, as siblings are invited, there will be 13 kids needing dress up).