Here are some layouts I've done over the past couple of weeks or so.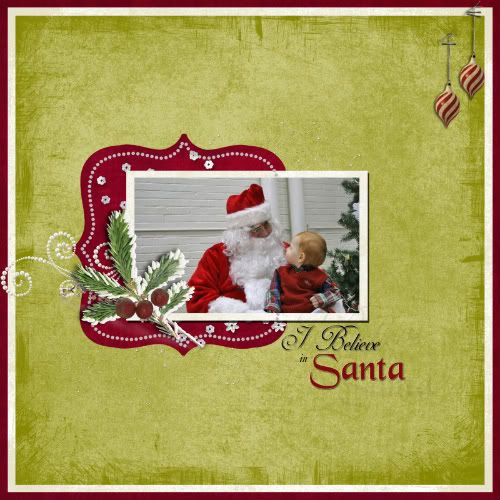 These were done with a kit I purchased from the crop we had last time from a challenge I won. (thanks Trina!)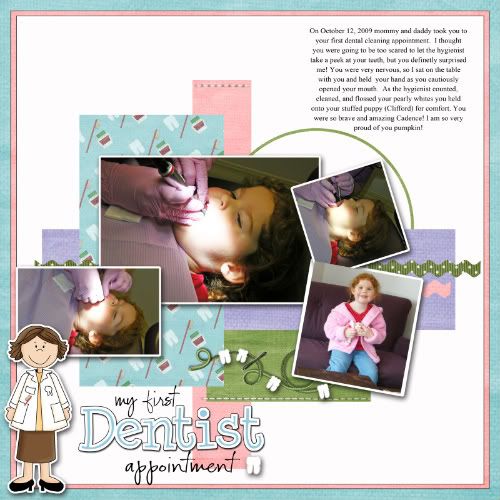 Did these last night...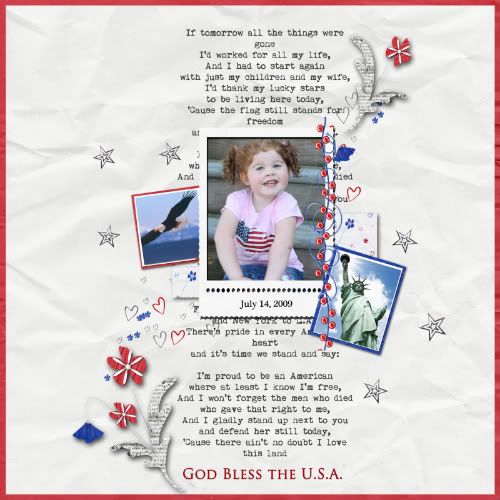 I decided to take on Project 365. So with full steam ahead, I went ahead and scrapped the first week! (I hope to scrap these weekly so I don't get too overwhelmed). I really enjoyed doing this page because I don't typically take pictures of really minor things like when the washing machine breaks or when we get a broken package delivered. haha... I'm also journaling in first person, so I like the change in perspective.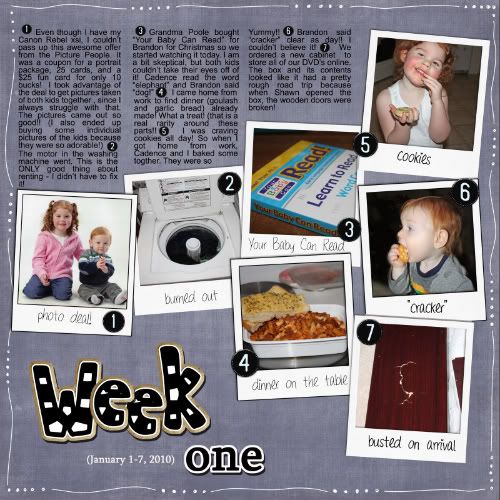 Journaling reads:" 1. Even though I have my Canon Rebel xsi, I couldn't pass up this awesome offer from the Picture People. It was a coupon for a portrait package, 25 cards, and a $25 fun card for only 10 bucks! I took advantage of the deal to get pictures taken of both kids together , since I always struggle with that. The pictures came out so good!! (I also ended up buying some individual pictures of the kids because they were so adorable!) 2. The motor in the washing machine went. This is the ONLY good thing about renting - I didn't have to fix it! 3. Grandma Poole bought "Your Baby Can Read" for Brandon for Christmas so we started watching it today. I am a bit skeptical, but both kids couldn't take their eyes off of it! Cadence read the word "elephant" and Brandon said "dog!" 4. I came home from work to find dinner (goulash and garlic bread) already made! What a treat! (that is a real rarity around these parts!! 5. I was craving cookies all day! So when I got home from work, Cadence and I baked some togther. They were so Yummy!! 6. Brandon said "cracker" clear as day!! I couldn't believe it! 7. We ordered a new cabinet to store all of our DVD's online. The box and its contents looked like it had a pretty rough road trip because when Shawn opened the box, the wooden doors were broken!