I just finished the bunny I've been working on! A couple people requested pictures, so here you go!
I'm saving him for Miles' Easter basket.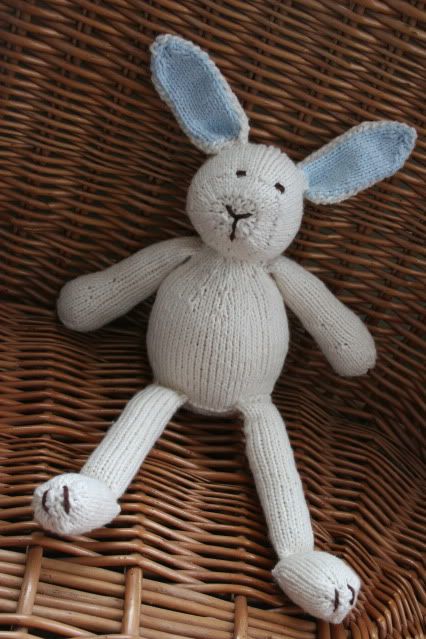 And his cottontail!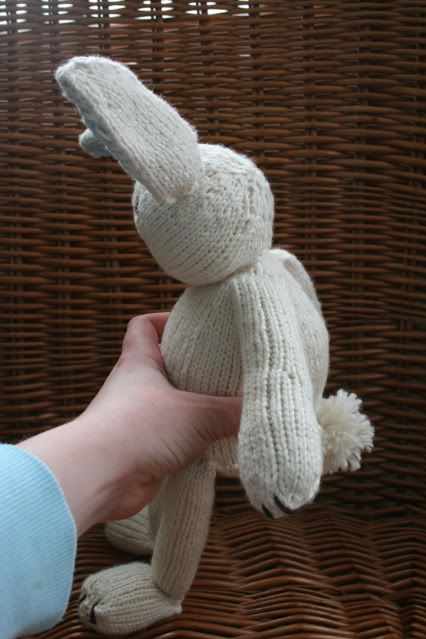 I held him up so you can get an idea of his size. He's about 17" long from the tip of his ear to his toes. A lot bigger than he looks in this picture!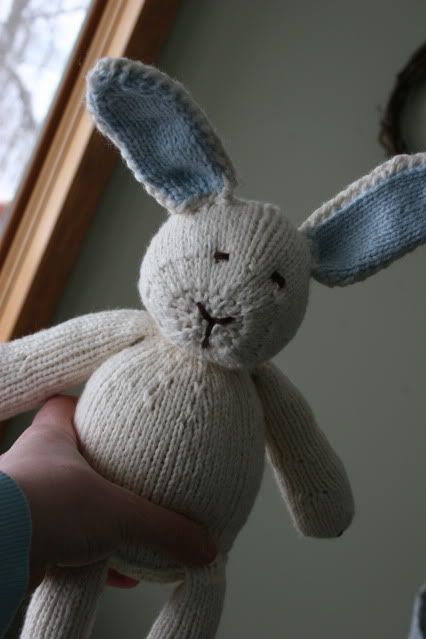 I am really happy with how he turned out. Somebody else asked if I used a pattern, yes, I used a pattern from the book itty bitty toys by Susan B. Anderson. I changed his ears (the inners were pink in the pattern) to make him a little more boyish.
If Miles doesn't fall in love with him, I will!