Okay, first, I hate to do this, but this is a "post and run" - it's 3pm and Jack hasn't had lunch (late nap). I wanted to get this posted, and then I will come back tonight and catch up on everything else.
It's a sewing period for me ... I want to scrap but the sewing has to get done first. I have a couple more projects, then it's back to the paper crafting. Can I tell you that I totally forgot to make an anniversary card for my parents? Their anniversary was on Friday. :eek: Totally meant to do it during the VC and then forgot. Ugh.
Anyhow, here's what I've been doing over the past 7 days or so.
A new fleece soaker for Jack, so soft and comfy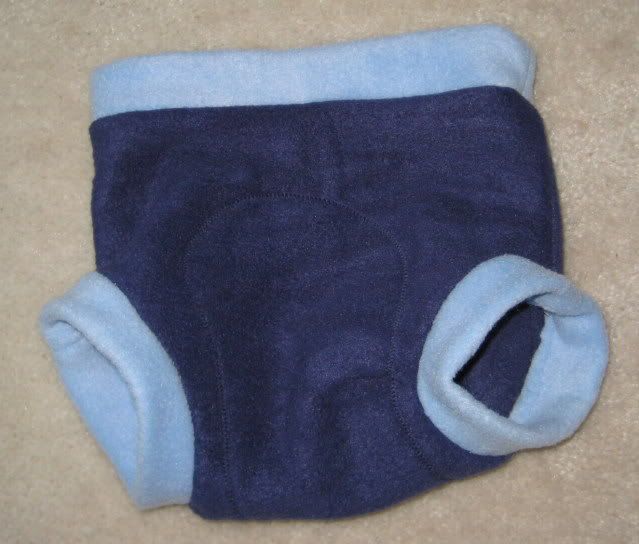 And a new one for Natalie (her night wetting has gotten out of control and sadly this soaker isn't helping
)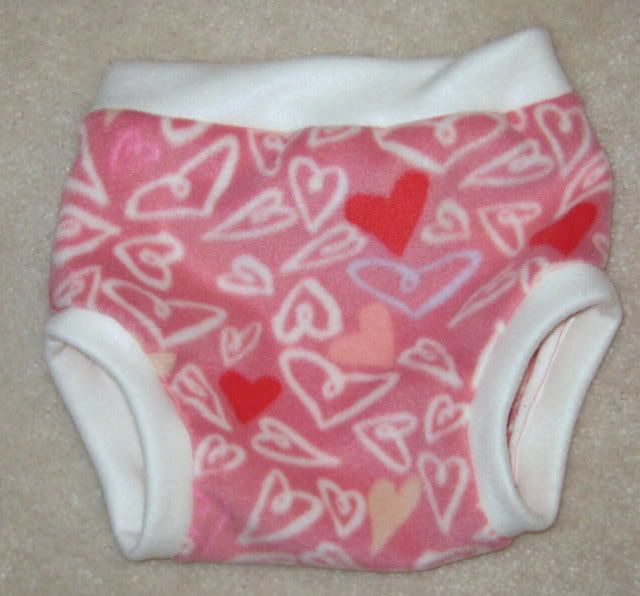 Then we're doing a birthday exchange on the July board (I sure hope the mom we have doesn't peek on this board, I don't think she does though). I bought an awesome fitted diaper and then made this soaker to match. Finished it up after lunch, and I'm very happy with it. The crown isn't perfect, but since it's my first time doing it, well, I'm pleased. The crown side is the back, the heart side is the front.