Dh parent's celebrated their 5oth wedding anniversary over Memorial weekend. I said that I would make a card box and centerpieces for them.
I LOVE how this box turned out! I can't remember exactly where I saw the original idea though:confused:
This is what I started with: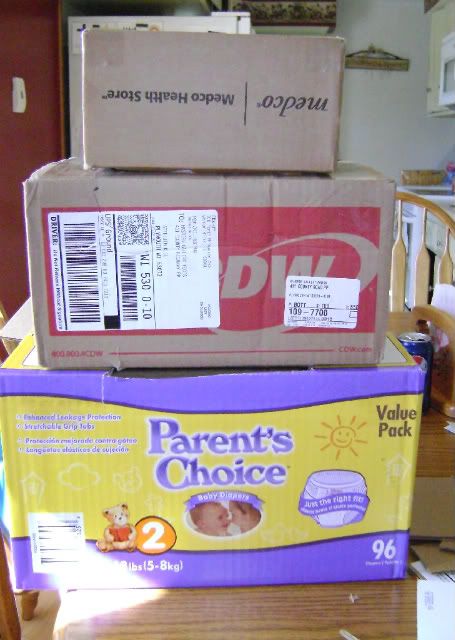 What I ended with: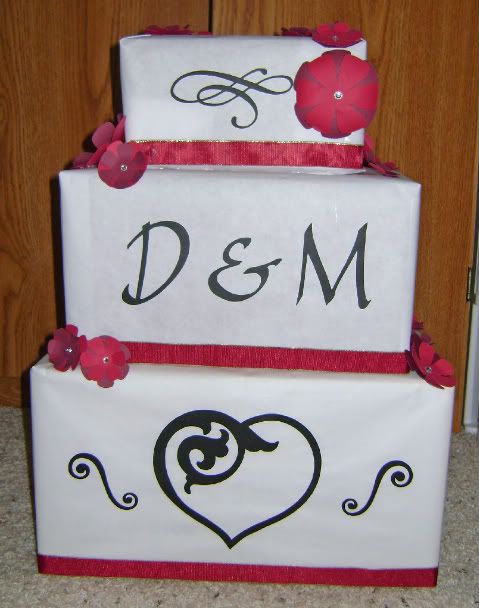 Side:

Close-up of the flowers: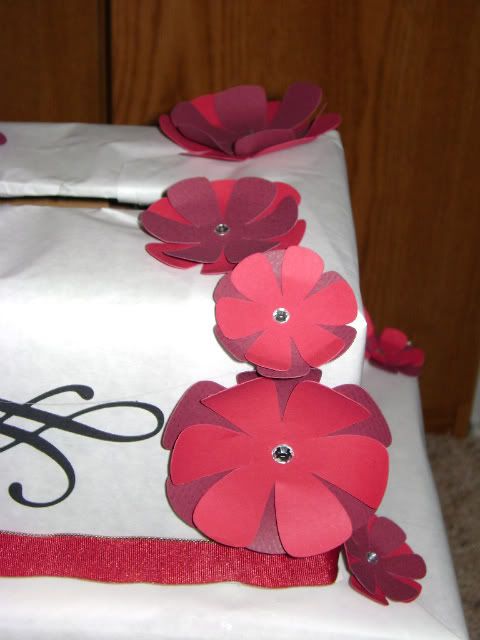 Here are the centerpieces...I made 20!

A couple close-ups.