Oh my goodness! I have been missing out on a lot of fun! I started making cards today, and I just couldn't quit! I made 7 tonight and my mind is full of new ideas for more! I am loving the Cricut!
I realize these aren't the greatest cards, but they were fun!
I also failed to mention that I made my first paper bag album. I still don't know what I am going to do with it, but I will share pics soon.
Simple one I am sending to our church for their kindness from when my Grandma passed.


My first one-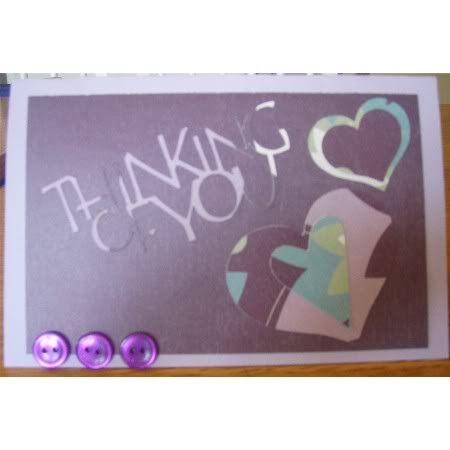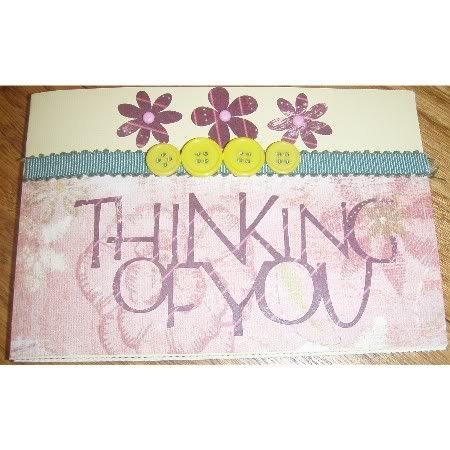 Yes, I stole this from Charys!


Probably my fav-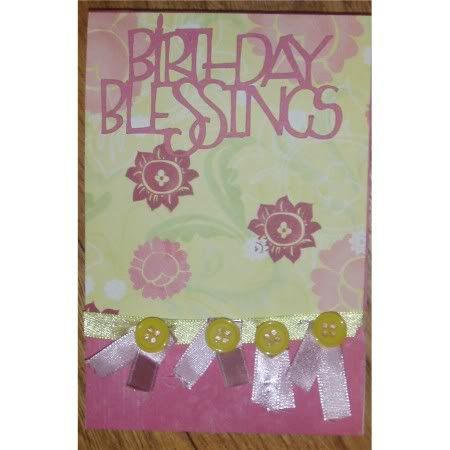 I got tired of pink, she here are some manly cards!